How Keratin Hair Fibers Work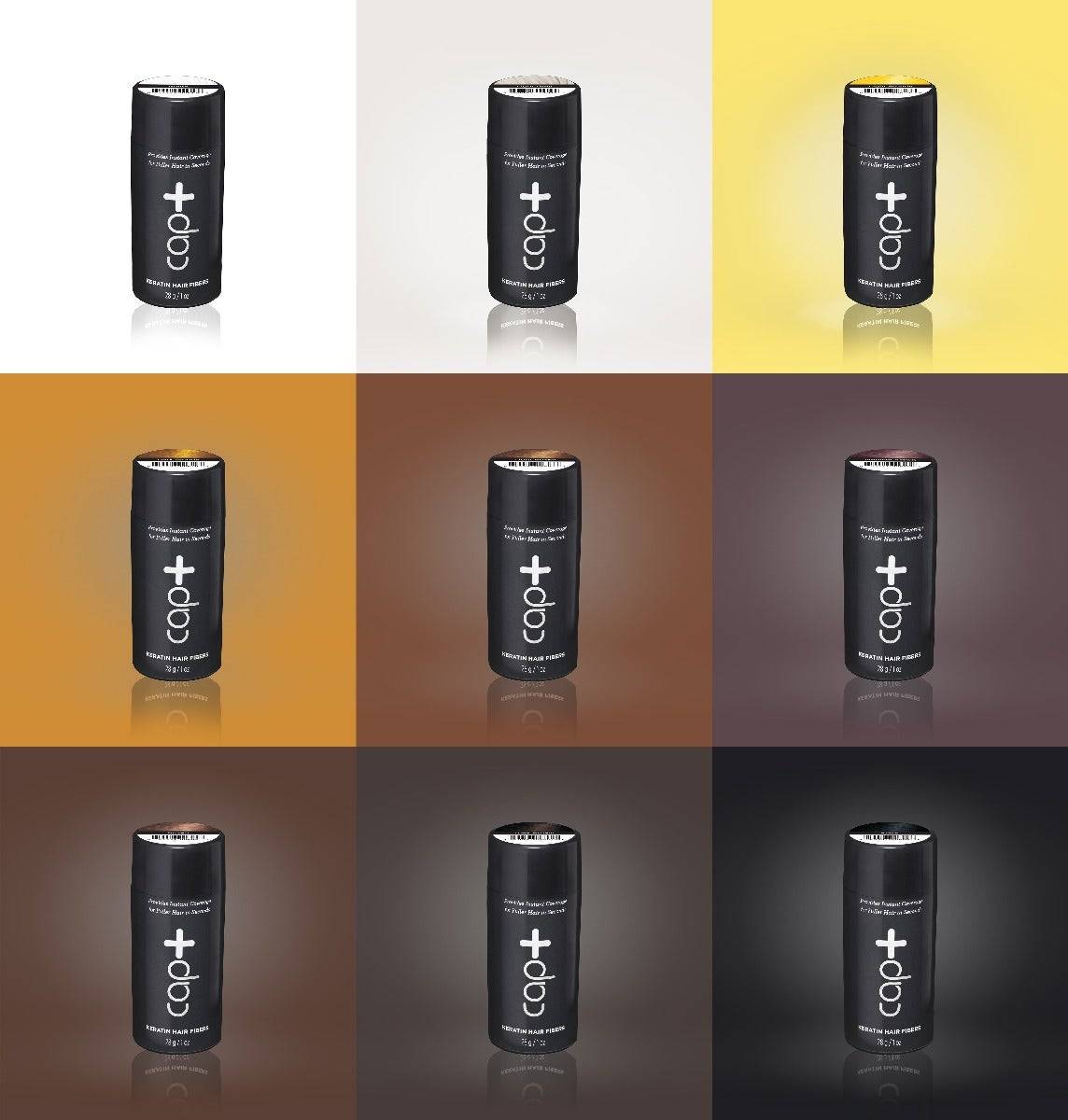 A few months ago, we talked about Keratin hair fibers, but we get a lot of questions about them, so, we thought it was time to talk about them some more.
What is keratin?
Keratin is a fibrous protein that makes up our hair and skin and is also the dominant constituent of feathers, hooves, claws, and horns.
What are keratin hair fibers?
Keratin hair fibers are just little tiny bits of fiber made of keratin. They look like little pieces of hair.
How do I use them?
You sprinkle them on your head where your hair is thinning. Because of static electricity, they will cling to your own hair and give the appearance of fullness. They are an excellent easy way to cover hair loss cosmetically. They are a temporary fix that is non-invasive with no side effects.
Select a color that closely matches your own color. We have nine different colors available now. Please note, however, that they won't work if you're completely bald. In order for them to work, you need some hair on your head, so the fibers have something to adhere to.
Can I style my hair normally?
Yes, of course, you can. Try to do most of the styling before adding the keratin fibers because too much brushing will brush them right out of your hair. It's a good idea to use at least a touch of hairspray. We have a special hairspray that we recommend. Keratin fibers wash away with shampooing.
Are there any risks to using them? None to speak of. It is possible to inhale them, but there's no reason to have them near your nose, so the risk is minimal. Otherwise, they are harmless.
Can I use the hair fibers while I'm having other treatment for hair loss?
Probably, but it depends on what kind of treatment you're having. Discuss this with your hair loss physician. For example, you could certainly use them along with any oral medication or our laser therapy caps but you might have to wait a bit if you've just had hair replacement surgery.
Are keratin fibers a treatment for hair loss?
No. Keratin fibers temporarily mask hair loss or thinning hair. They don't have any effect on hair growth. They won't hurt your hair growth or help it. They are a harmless cosmetic solution.
If you want to regrow your hair then, you have to use oral or topical medication and/or low-level laser (light) therapy and/or surgery. Keratin fibers are a great fast, easy, and temporary fix.
If you suffer from hair loss, rest assured you are not alone. Millions of men and women battle hair loss worldwide. At Capillus, we are here to help patients find a physician and a hair loss treatment that works for them. To find a licensed hair loss expert near you, visit our Capillus physician finder online. Readers are also invited to browse our collection of clinical strength hair care products. For product inquiries and order assistance, please call customer service at 1 (866) 732-4514.