In the News: FDA Clears Capillus® Laser Caps for Male and Female Hair Loss Treatment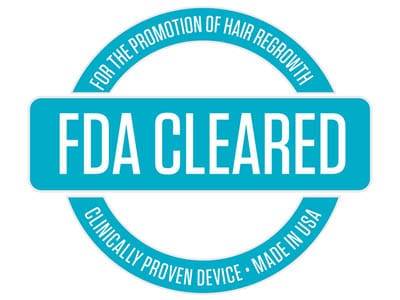 We are pleased to announce that this month, Capillus® laser technology received clearance from the United States Food and Drug Administration (FDA) for the treatment of androgenetic alopecia, or hair loss, in men. Now, any adult who suffers with hair loss can find a safe, proven, and effective treatment option within our full line of laser therapy caps. Capillus is the first laser therapy device manufacturer to earn FDA clearance for both male and female hair loss treatment, an achievement that underscores our commitment to patient safety and product effectiveness.
"This new level of clearance substantiates what many physicians have experienced firsthand in hundreds of treatment cases worldwide," explains Carlos Piña, Capillus CEO. "When it comes to preventing the progression of hair loss, Capillus laser therapy caps offer the very same safety and efficacy to men as they do to women." Readers are invited to read the full press release on PRWeb: Capillus® Laser Caps Are First to Receive FDA Clearance for Male and Female Hair Loss Treatment. Readers may also visit the Capillus online store to shop FDA cleared laser caps like the Capillus82™, Capillus202™ and Capillus272™ Pro. For media and product inquiries, readers may call Capillus directly at 1-888-272-9599.