Why Our Keratin Hair Fibers Make for a Quick Fix to Fuller Hair
As we age, our bodies slow their rate of hair production. For people already struggling with thinning hair, this can be concerning, as it leads to questioning just when you'll lose your hair. Hair loss doesn't have to be a zero-sum game. There are numerous treatment methods available to the public, but not all are made the same. Some, when used in tandem with other products, can keep your hair looking full and healthy. If you've considered using a Capillus laser cap, you might be wondering whether it's the right time to begin using our products. While we recommend prevention treatment above all else, we do offer other products that can effectively restore the look of our hair. This includes the use of keratin products. So, how do they work, and are they the right products for you? Let's take a closer look.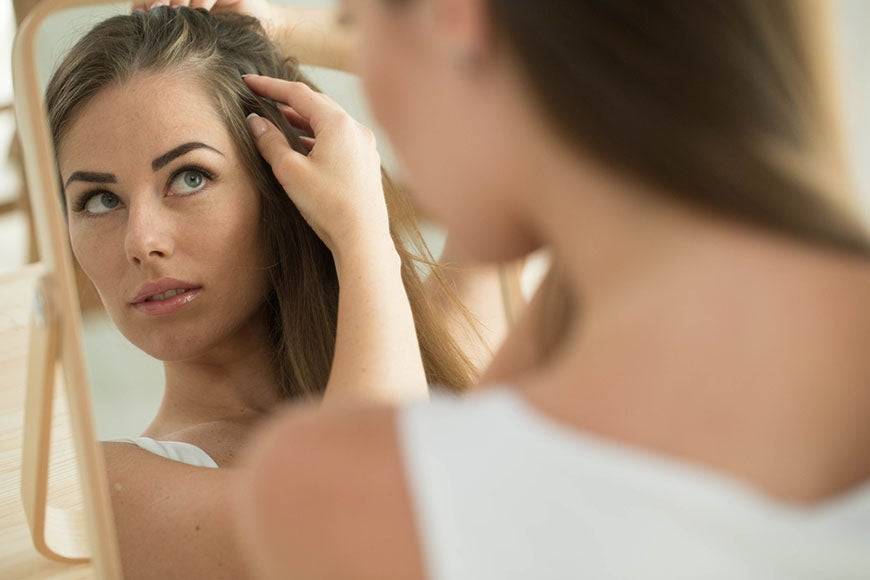 Hair loss in men is statistically common—over two-thirds of men currently struggle with it. Hair loss is progressive once it begins, receding first in the temples until the hairline retracts all the way to your scalp's crown.
This sort of hair loss can be a heavy blow for many men. Once it is noticed, what's to come can be dreaded. To save your hair before it gets any worse, it's better to seek out help prior to letting it get any worse.
Female hair loss is similar to that in men, in that pattern baldness can be identified in a scaled way, but its progression and occurrence are different. Progressive hair loss in women is less pattern hair loss and more pattern hair thinning. Beginning around the crown of the skull, thinning will begin dispersing across the scalp, leaving hair to appear less full and more wispy.
Keratin is a protein that exists in both our hair and nails, and it acts as a protective agent. Think of it as a shield—one that keeps your hair looking healthy and bouncy, protecting it against breakage and worse. Once depleted, hair can become easily damaged, lifeless, and flat.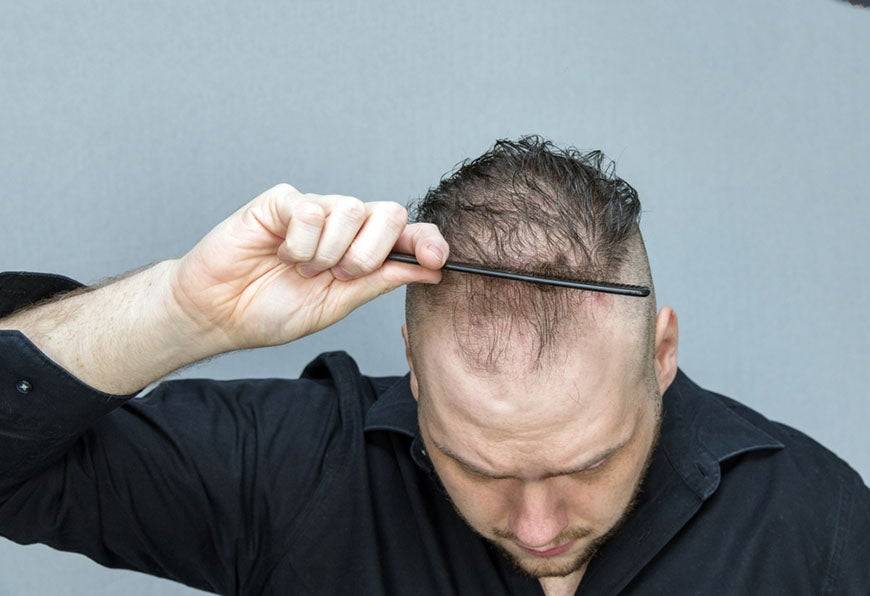 Keratin Treatment For Healthier Hair
Keratin treatments dive into the hair follicle and inject porous areas with keratin, an essential hair protein. Your hair will appear healthier, because it helps to straighten out your hair texture and eliminate dryness. For people with thinning hair, this can be a life saver, as it will help hair look fuller than it previously did. While there are many different salon variants of keratin treatments, there are methods that can be employed at home.
So, what is a keratin treatment? A keratin treatment is a chemical process that smooths and shines frizzy hair and these results can last up to six months. There are many different versions of the treatment that go by a number of different names (Brazilian Blowout, Cezanne, Goldwell Kerasilk) and your hairstylist can customize a blend of the formula to suit your needs. Some versions of the treatment release formaldehyde when heated but many newer versions, like Manhattan hairstylist Arsen Gurgov's proprietary "Rio" keratin treatment, are formaldehyde-free.
If you've been trying to cover up a small bald spot or are self-conscious about hair thinning and the receding around your hairline, keratin fibers can help make surrounding hair appear fuller, thus covering up spots of thinning. Although it's not a cure-all for hair loss, it is a temporary fix that can keep your hair appearing young prior to beginning hair regrowth treatment.
Capillus Keratin Hair Fibers
At Capillus, we have introduced clinical keratin hair fibers that can provide the quick fix you need. With thousands of these miniature keratin fiber particles clinging to the ends of your hair, these proteins work to leave you with hair that looks fuller and healthier. Prior to beginning your hair regrowth treatment, you can utilize our keratin fibers to reduce the appearance of hair thinning, helping raise your confidence in mere seconds.
We recommend pairing our keratin fibers with the Cap+ Fiber Holding Spray which is a unique formula that provides extra hold to keep fiber particles styled all day long. Containing sunscreen, the Cap+ Fiber Holding Spray does more for your hair while defying the effects of humidity.
If you've been suffering from hair loss and continual thinning, it's likely that you've grown weary, wondering if you can ever reverse the course of things. Thankfully, there are hair loss treatment methods available, both short-term and long-term. If you're looking for something to make your hair appear thicker and healthier prior to undertaking treatment with a Capillus Laser Cap, consider reaching out for one of our Keratin Hair Fibers that matches your hair color.