The all-in-one, bimonthly (hair) care program, designed to help treat hair loss - for $79.99 a month.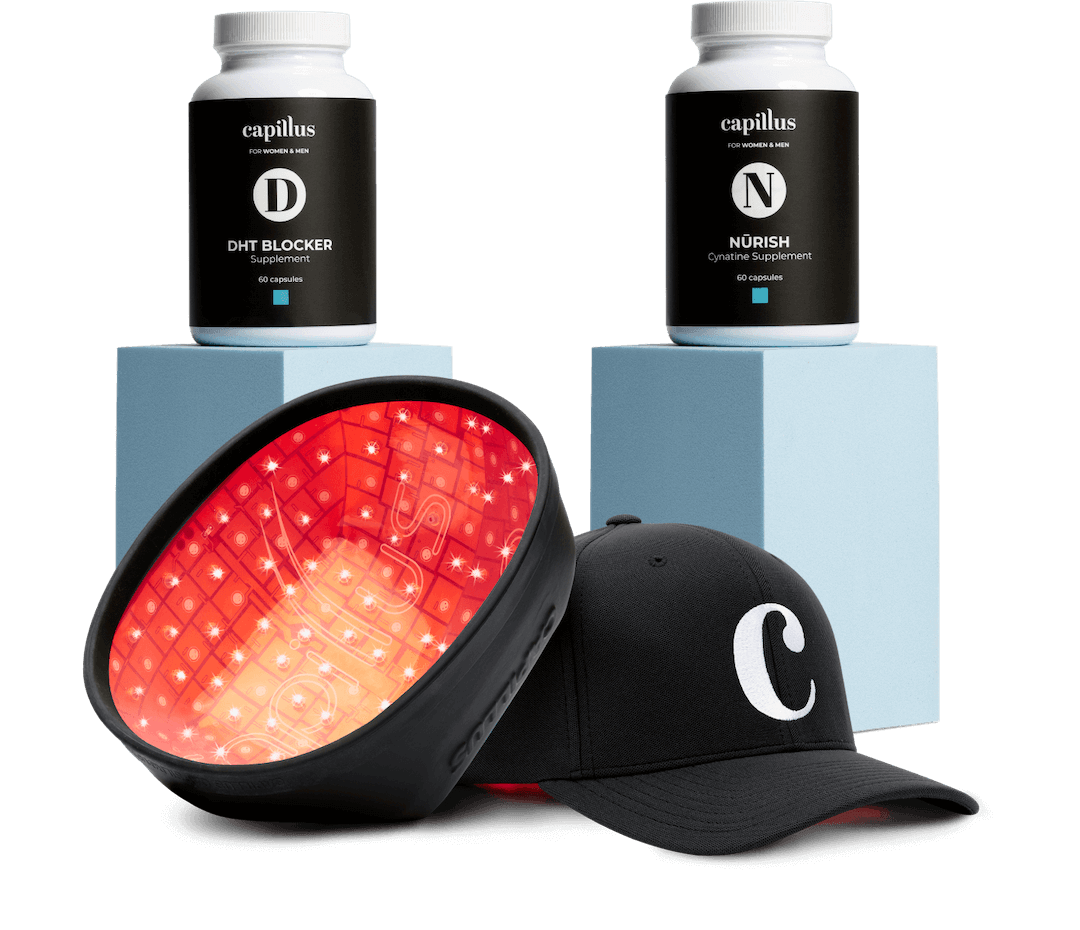 Our all-in-one program promotes stunning hair regrowth with a powerful combination of scientifically proven supplements delivered to your door every two months, plus an FDA-cleared laser therapy cap. With our comprehensive system, you can nurture your hair and achieve the stunning results you deserve.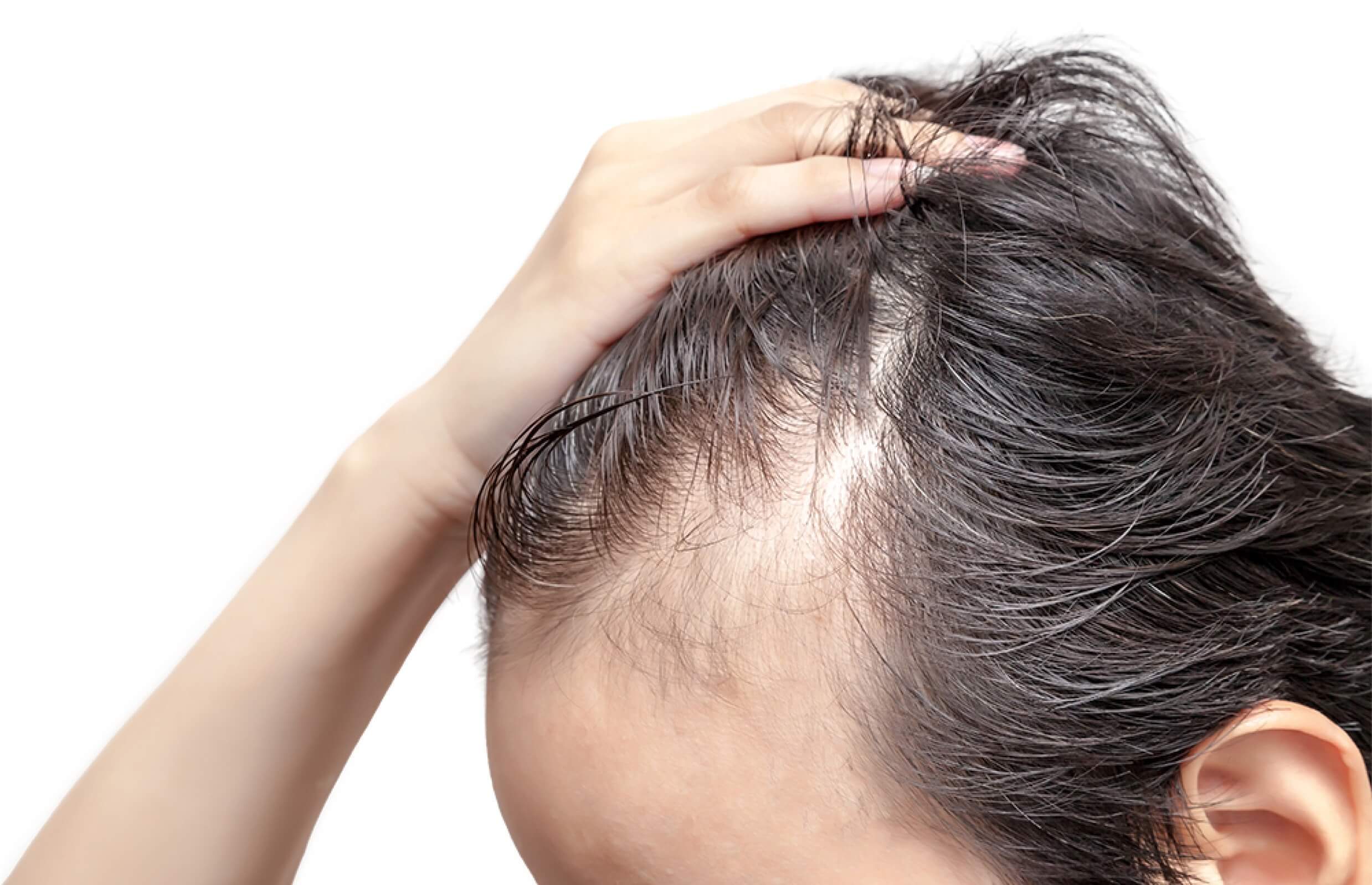 Subscribe and get Started.
We've designed our subscription process to be simple and hassle-free, so you can quickly sign up and start enjoying Nurture. And if you ever have any questions or concerns, our knowledgable customer support team is always here to assist you.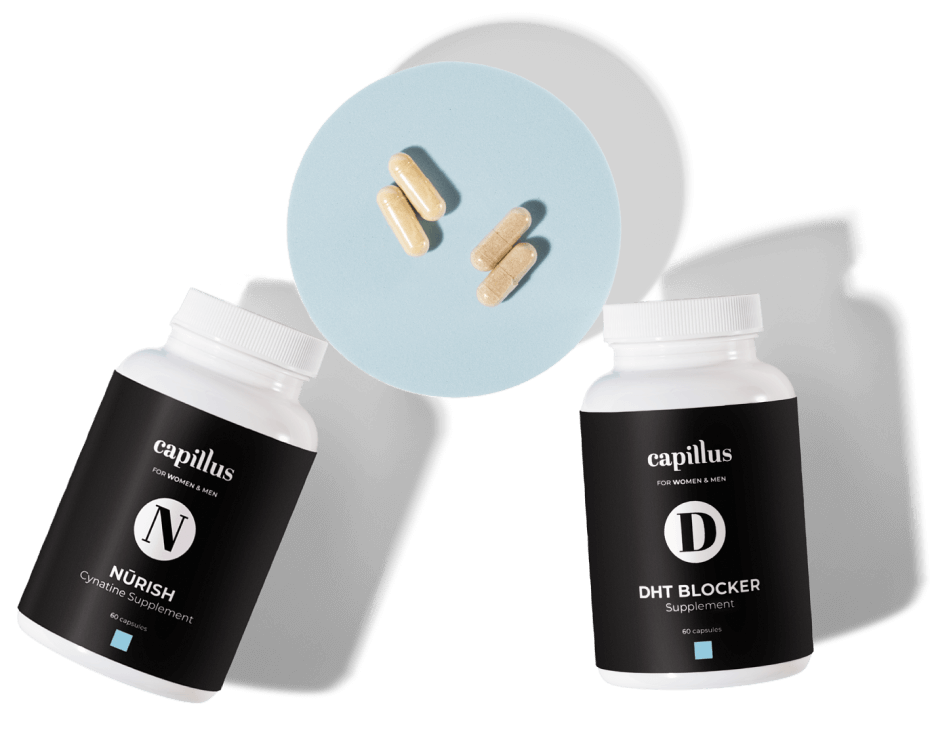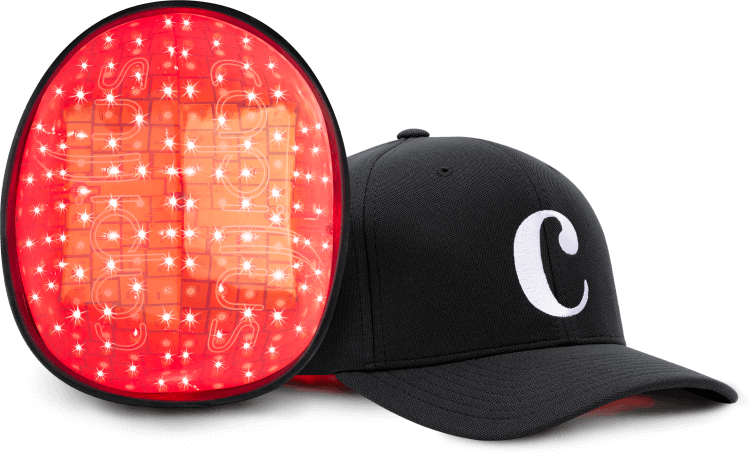 Get a-head with Capillus Ultra
(for free).

The CapillusUltra is an FDA-cleared, wearable laser therapy device recommended by top physicians to restore thinning hair caused by genetics (androgenetic alopecia) and prevent further hair loss. Our clinically proven technology helps promote hair regrowth, so you can achieve your desired full, healthy head of hair.
Replenish NŪRISH and DHT BLOCKER every 2 months.

Consistent use of Capillus Nūrish and DHT Blocker is vital to achieving optimal results and improving hair health. Our Nurture program makes it easy by sending you the exact dosage you need every two months. Don't wait any longer to unlock your hair's full potential with Capillus - start your revitalizing journey today!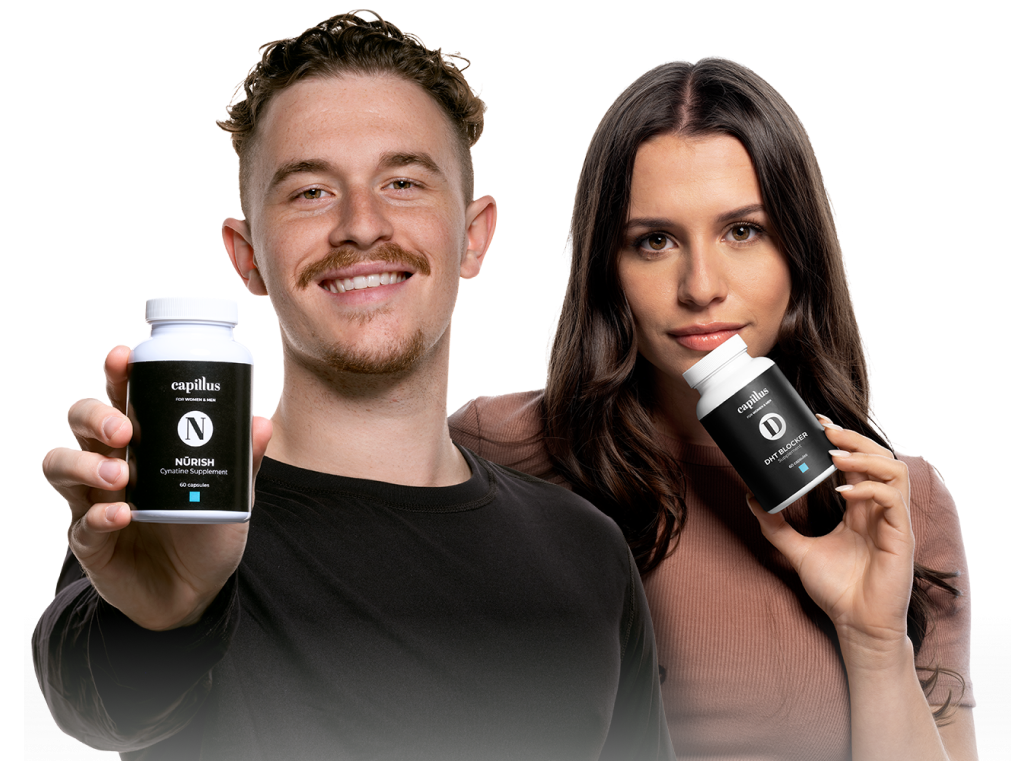 Our science speaks for itself, and so do our customers.

Click now to watch inspiring stories and see the incredible results our customers achieved with Capillus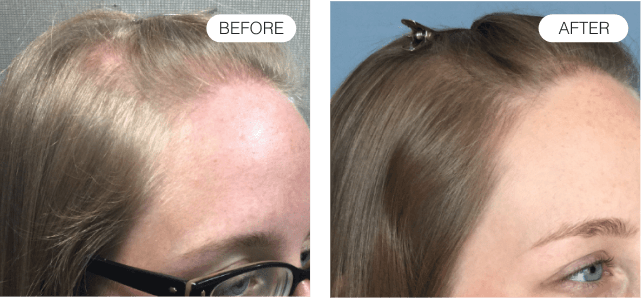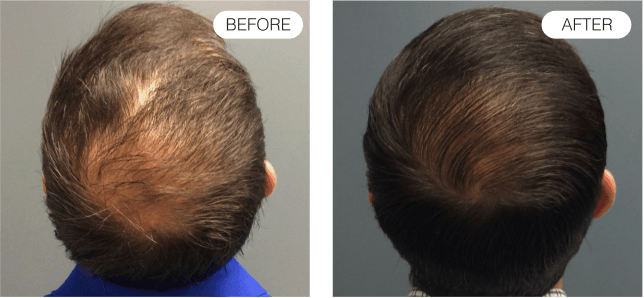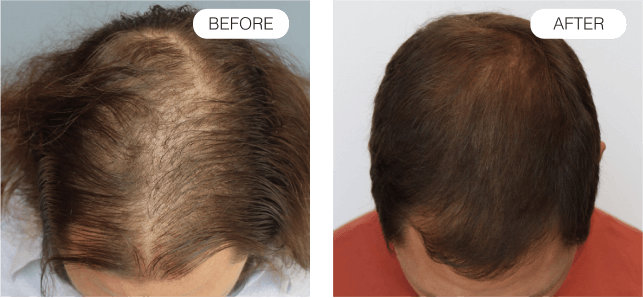 Just the right supplement
delivered every 2 months...
+
and a FREE Laser Therapy Cap*
=
The perfect bi-monthly program that helps stop hair loss - only $79.99 monthly.
*Subscribers will receive the free Capillus ULTRA laser therapy cap in the initial shipment.
To help you along your hair regrowth journey,
Subscribers receive a bonus hair care gift
every six months*. We know you'll love it.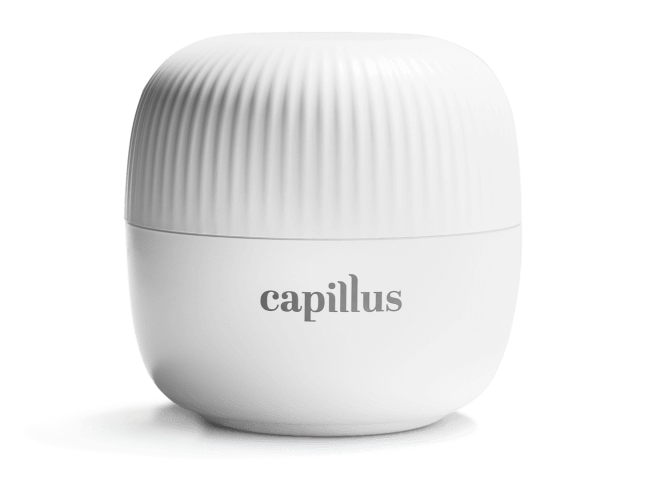 *Bonus gifts awarded vary. Capillus has full discretion on which gift will be delivered when customer reaches six (6) months when using an active subscription.
Helping fight hair loss. On the inside. And the outside.
What to expect from Capillus NŪRTURE

1-2 Months
Shedding may temporarily increase, as feeble hairs begin to shed allowing your hair follicles to grow stronger strands of hair.
3-4 Months
You may begin to see a decrease in shedding while new hairs start to grow.


5-6 Months
Shedding may continue, but overall, you should begin to see noticeable hair growth.


6+ Months
At this point, shedding may have stopped, and now your hair follicles should be growing new hair. Do not stop here, keep going and growing!
Capillus NŪRTURE is our ultimate hair regrowth program that combines our carefully formulated supplements and our powerful CapillusULTRA laser therapy cap to help stop hair loss from the inside out.
When you subscribe to Capillus NŪRTURE, you'll receive an initial shipment that includes the CapillusULTRA and two bottles of both NŪRISH and DHT Blocker supplements - enough to last you two months. Then, every two months, you'll receive a refresh of NŪRISH and DHT Blocker supplements to last you another two months. Subscribers can also expect a free hair care gift every six months as active subscribers.
With Capillus NŪRTURE, you can expect noticeable results in as little as three months. Your hair will feel thicker, fuller, and healthier, and you'll feel more confident than ever before.
Start your first two months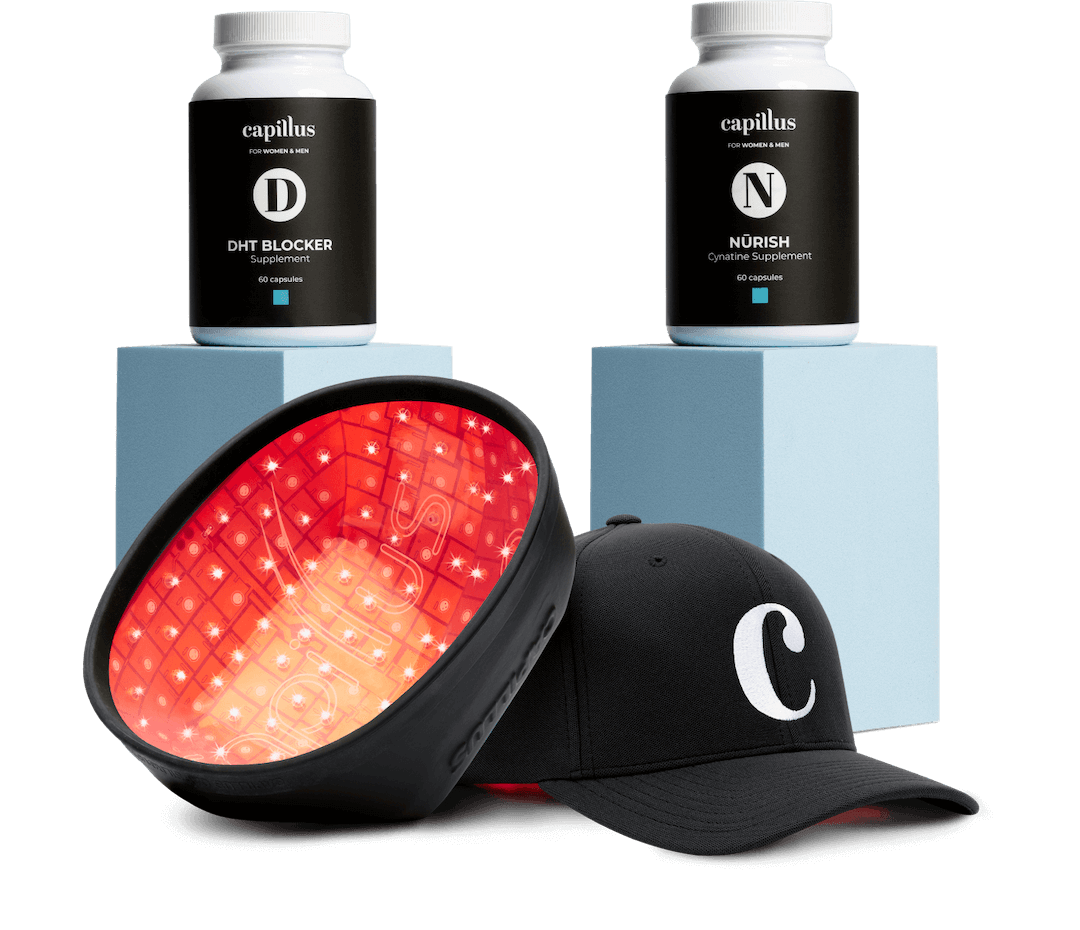 Description
Capillus Nūrish and DHT Blocker work their best when used together. A duo carefully crafted for hair growth using clinically-proven ingredients that promote stronger and shinier-looking hair with bio-available keratin in Nūrish and powerful hair-loss inhibiting ingredients in DHT Blocker.
What do you get?
A two-month supply of Nurish and DHT Blocker delivered every two months. This is a subscription product only.
Cynatine HNS, was evaluated for its effects as a supplement for improving various aspects of hair and nails in a randomized, double-blind, placebo-controlled clinical trial. Download the Clinical Study
Instructions
Take 2 capsules daily with a meal for optimal results. You may start to see visible differences in your hair within 3-6 months of consistent use. Do not take anymore than what is recommended by Capillus.
Active Ingredients
Niacin (as Niacinamide) – 16 mg NE




Vitamin C (as ascorbic acid) – 50mg




Biotin – 3mg




Zinc – (as Zinc gluconate) – 11 mg




Copper (as Copper gluconate) – 0.9 mg




Pomegranate extract – 50 mg




Keratin – 500 mg




Hypromellose (capsule)




Microcrystalline cellulose




Magnesium stearate




Silica.

Gelatin (capsule).

Rice flour.
Description
If hair loss runs in your family, Capillus laser therapy may be a great treatment option for you.
The CapillusUltra model is our value-priced device that features 410 mW total energy output for great scalp coverage (compared to similarly priced helmet and comb gadgets). While each of our Capillus caps have numerous similar features, the primary difference between them is a difference in scalp coverage, as well as total energy output. What does more lasers mean? Density of lasers translates to density of results. With more lasers per inch you will see results over more areas, for even more results noticeable faster
The CapillusUltra™ has been cleared by the Food and Drug Administration by a 510(k) for the treatment of androgenic alopecia (AGA) and promotion of hair growth in males who have Norwood Hamilton classifications of IIa-V patterns of hair loss; and in females who have Ludwig (Savin) Scale Class I through Class II or frontal patterns of hair loss; and both genders having Fitzpatrick Skin Types I to IV.
Instructions
Wear for just 6 minutes every day under a sports cap. Its ease of use encourages compliance for maximum results. You can wear with the provided cap or any other of your preference. It works for both men and women by providing laser therapy to the follicles on the scalp by treating hair loss and hair thinning at home or on-the-go without medication, surgery, or known adverse side-effects. If you begin treatment during the earlier stages of progression, the CapillusUltra can stop further hair loss and regrow the hair that has begun to thin. The total time of each session is 6 minutes. Exceeding the recommended times or frequency will not increase the effect of the CapillusUltra; and may in fact cause a negative effect. Do not exceed recommended usage.
Shaded classifications below have been cleared by the US Food & Drug Administration for use of Capillus laser devices.
Fitzpatrick Classification of Skin Types: Low level laser therapy has only been tested on following Fitzpatrick skin types: TYPE 1: Highly sensitive, always burns, never tans. TYPE 2: Very sun sensitive, burns easily, tans minimally. TYPE 3: Sun sensitive skin, sometimes burns, slowly tans to light brown. TYPE 4: Minimally sun sensitive, burns minimally, always tans to moderate brown. Low level laser therapy has NOT been clinically tested on following Fitzpatrick skin types: TYPE 5: Sun insensitive skin, rarely burns, tans well. TYPE 6: Sun insensitive, never burns, deeply pigmented. LLLT at 650 nm and <5mW has never had any reported adverse effects for ANY skin tone, including the darkest of skin tones.
Regulatory Compliance
Capillus, LLC lasers comply with 21 CFR 1040 for Class 3R Laser Products as administered by the Center for Device and Radiological Health of the US Food and Drug Administration and standard IEC60825 of the International Electrotechnical Commission.

Precautions

Laser therapy should not be used in conjunction with medications or products that are photosensitizing.
Consult with your physician before using the CapillusUltra if; you have cancer of the scalp; you are sensitive to light of 650 nm in wavelength.

Sizing Information

Please note that our regular size caps fit most heads, with a head circumference of up to 24". If your head circumference is greater than 24" inches please contact customer service for ordering a larger size.





Safety Labels

Laser safety is the safe design, use and implementation of lasers to minimize the risk of laser accidents, especially those involving eye injuries. To control the risk of injury, various specifications define "classes" of laser depending on their power and characteristics.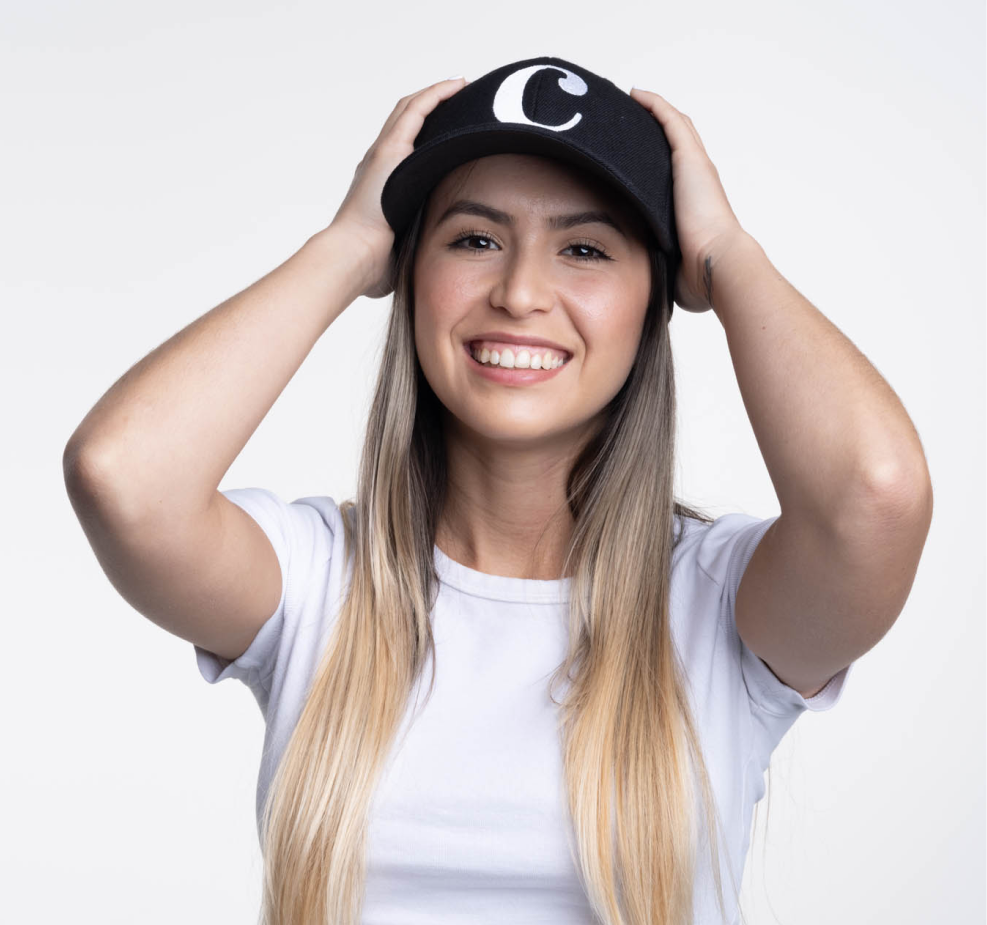 The program you want with the support you need.
We understand that hair loss can be sensitive and concerning. That's why we offer access to our team of dedicated Hair Loss Specialists who are available to help you. With their expert knowledge and training, they can answer all your questions and provide valuable insights to help you make informed decisions about your hair loss concerns.
We encourage you to take advantage of this opportunity and schedule a consultation with our specialists today. Our team is committed to providing personalized care and support to help you achieve your hair goals. So don't hesitate to reach out and let us assist you on your hair restoration journey.
You got questions. We got Answers

What is your return policy?
All sales on our website (www.capillus.com) are final—no refunds or exchanges, except for our Satisfaction Guarantee policy. Please contact Customer Support if you have any questions about our return policy, or view our Satisfaction Guarantee policy here.
What happens if I want to cancel early?
Although you can cancel your subscription early, we require you to return the Capillus ULTRA to us if you have yet to fulfill six (6) payments. After which, you can keep the Capillus ULTRA. If you do not return the Capillus ULTRA before completing all six (6) payments, you will be charged the total MSRP price of the cap ($699.99).
Do I get a partial refund for canceling early?
Please contact our Customer Support team to find out if you are eligible for a partial refund for canceling early. Your partial refund will depend on how many payments you have made in the program.
Is this program right for me?
Capillus NŪRTURE is the all-in-one solution for helping you regrow your hair by providing what we believe are all the essential tools: A free Capillus ULTRA and bi-monthly refills of both Capillus NŪRISH and DHT Blocker supplements. If you are experiencing hair loss, Capillus NŪRTURE can seamlessly fit into your daily routine as a cost-effective solution while being easy on your wallet.
Is the CapillusUltra free?
Yes! When you enroll in Capillus NŪRTURE, you will receive a free Capillus ULTRA in your initial shipment - including two bottles each of Capillus NŪRISH and DHT Blocker supplements.
What's the warranty for the CapillusUltra under this program?
The warranty for Capillus ULTRA under Capillus NŪRTURE is one (1) year - the same as the laser therapy cap by itself.
Can I cancel my subscription at any time?
Yes, you can; however, if you cancel the program before completing six (6) payments, you will be expected to return the Capillus ULTRA. Otherwise, we will charge you for the full MSRP of the Capillus ULTRA ($699.99). Please get in touch with Customer Support if you have any questions about canceling Capillus NŪRTURE.