Laser Hair Restoration for Female Hair Loss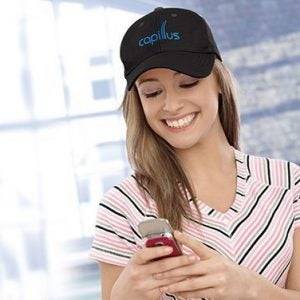 Combatting female hair loss is tricky, especially when discovering you may not be a candidate for some of the most popular treatments. Both hair restoration surgery and prescription DHT-inhibitors, for example, are often unavailable to female patients. Men are the leading candidates for hair loss transplants for the treatment of androgenic alopecia, or male pattern baldness. Hair transplant physicians use a variety of procedures, including a donor strip from the back of the head or follicular unit extraction (FUE) onto a receding hair line or balding crown. While women can also suffer from androgenic alopecia, the shape by which thinning progresses is more spread out across the scalp and more difficult to target via surgery. Thus, harvesting and donating follicles for regrowth on a female patient is complicated and sometimes discouraged. Unfortunately, women who are pregnant or trying to become pregnant cannot use DHT-inhibitors like Finasteride, including Propecia, to prevent the progression of hair loss or prompt regrowth. Because these prescriptions alter your hormonal state, using them while pregnant or trying can lead to fetus deformities and complications.
Treating Female Hair Loss Safely and Effectively
Low-level laser therapy (LLLT) has been proven both safe and effective for male and female patients suffering from thinning or shedding hair. As an industry leader, Capillus® laser caps offer unparalleled coverage to target all follicles simultaneously, which is especially important given the most common hair loss patterns (or lack thereof) in female patients. While Capillus® laser caps are undoubtedly thorough, they are also highly effective at producing real results. In independent clinical trials, Capillus® LLLT caps were shown to increase hair count by up to 51 percent. Despite packing a lot of power, the Capillus82™, Capillus202™ and Capillus272™ Pro have all been cleared by the Food and Drug Administration (FDA) for the promotion of hair growth in men and women suffering from androgenic alopecia. For more information on undergoing LLLT for female hair loss in the comfort of your own home, contact us at 844-280-4680 today.