Hair Loss Vitamins & Supplements - Benefits
When it comes to hair health, you might have been raised on the very basics—just shampoo and condition your hair. Maybe your family settled for simple products—those that got the job done and simply cleaned your hair. And it worked for you—it served its purpose, and you felt that it met your needs at the time. But maybe you don't feel the same nowadays. Perhaps you feel like your traditional products aren't working the way they once did, or you might even be wondering whether they ever worked in the first place.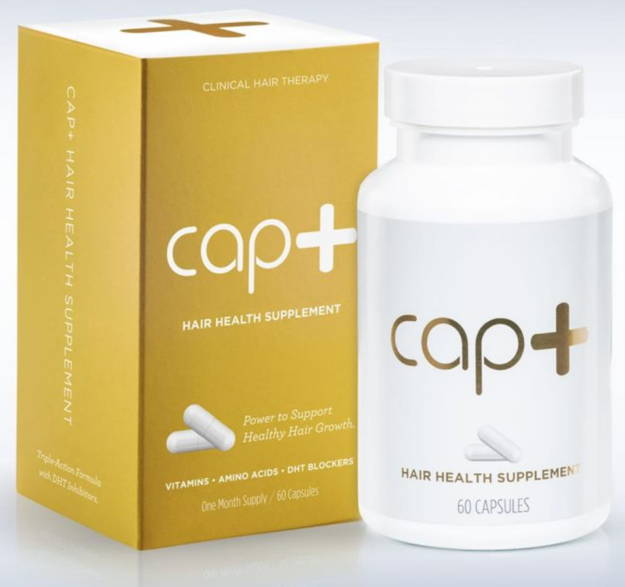 If you're aging and beginning to notice some signs of hair loss, you might be in the market for hair regrowth treatment methods. Paired alongside an update in hair care products, it sounds like you might be looking to revamp the way you approach your hair health. We get it—it's why we at Capillus are devoted to hair. The condition of a person's hair can say a lot about that person, especially during a first impression, and that's why we want to help everyone look their best and feel confident about their hair.
Hair health supplements used for hair regrowth treatment come in various shapes, designs, and sizes. We at Capillus are well-known for our various laser caps, but we have also introduced a line of hair supplement products that can be a great benefit to anyone experiencing any stage of hair loss.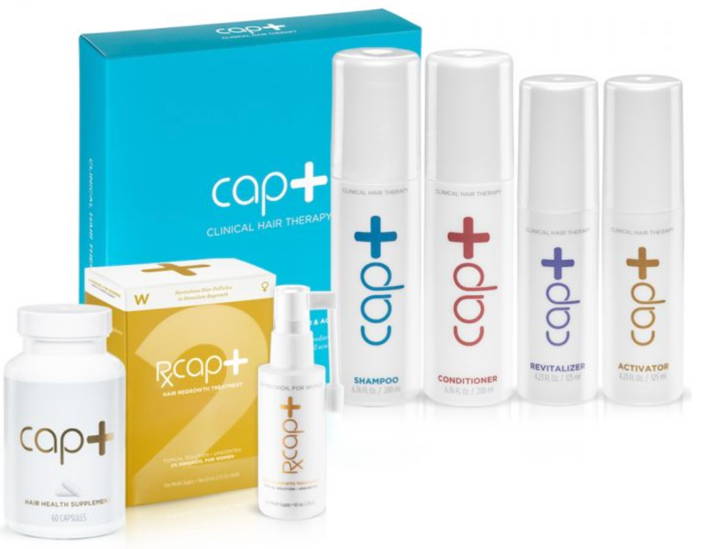 The Capillus hair supplements are designed specifically for hair growth treatment and used primarily in conjunction to increase the overall volume, strength, and vibrancy of your hair. Our product line consists of five primary hair supplements that will benefit the overall appearance and health of your hair.
Starting off with our CAP+ Clinical Hair Therapy twice-daily supplement, your body will be provided with a concoction of effective vitamins, amino acids, and DHT blockers such as biotin, cysteine and saw palmetto, all of which address and help treat hair loss. The nutrients provided within this supplement will give you exactly what you need to start supporting your hair in a safe, healthy way.
Next, the Capillus Activator is a useful addition to your hair care regimen. A leave-in serum treatment, the Activator is a follicle stimulant that helps enrich a dry, weakened scalp with a mixture of DHT blockers, antioxidants, and nutrients. This will leave your scalp feeling moisturized, all while activating your hair follicles to re-enter stages of hair growth. From here, you can move on to the three-tiered system of hair-wash supplements.
The Capillus Shampoo, Revitalizer, and Conditioner are intended to give your hair that shine it has always deserved. Our shampoo promotes an increase in the thickness and volume of your hair, all while exfoliating your scalp to remove possible toxins and contaminants that might either compromise hair growth or denigrate the health of your hair.
Moving on, the Revitalizer will begin working to remove any excess sebum, perspiration, and pollutants which can lead to clogged hair follicles. Your hair will feel healthier after each application, better prepared for the next stage hair growth treatment.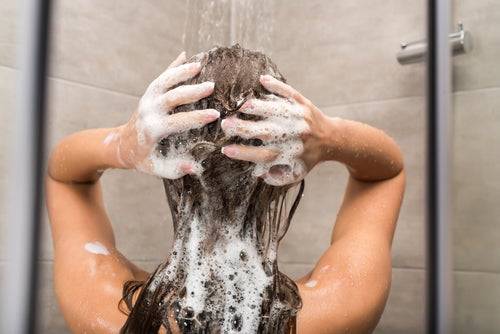 Finally, the Conditioner will work to hydrate every strand of your hair, retaining all moisture to keep your hair looking full, soft, and shiny. With a combination of argan oil, plant extracts, and nutrients, this product is designed to solely protect your hair, making it look healthier with every use. The best part about our line of hair supplements is that they don't have to be used alone. In fact, they are designed to be used in conjunction with our laser caps, working in tandem to provide you with the best hair growth treatment available on the market.
The Capillus regimen is designed to provide you with the simplest yet most effective routine available—one that requires little concentration and large results. In just around 10 minutes a day, between using your hair care supplements and undertaking your 6-minute laser cap treatment, your hair will be on a much healthier track.
Paired together, the small daily routine required from the Capillus hair growth treatment products—showering/cleansing hair and six minutes a day with a Capillus laser caps—will work to make your hair look healthier, fuller, and better than at any time in the recent past. Interested in learning more about how this slight regimen can improve your hair health? Don't hesitate to reach out to a knowledgeable representative at Capillus!