Does Scalp Micropigmentation Work?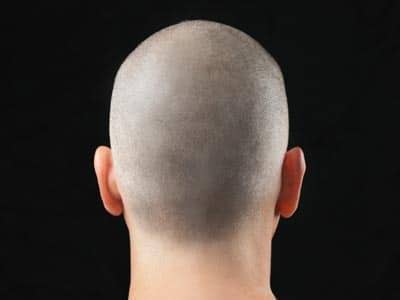 There's a lot of buzz surrounding micropigmentation as a treatment for male and female pattern hair loss. But what is this procedure, and who is it for? Most importantly, will it create the look of natural hair? In this article, we explore how micropigmentation works, who will get the best results from the procedure, and alternatives to micropigmentation that hair loss sufferers can consider. How it works.Scalp micropigmentation is a simple process. If a man or woman suffers with thinning or balding, he or she may elect to have tiny dots tattooed on the scalp. This accomplishes two different goals, depending on the application. In thin areas, scalp tattoos mask the appearance of underlying scalp and make hair look thicker. In areas that are totally bald, these scalp tattoos are used to resemble a buzz-cut. For example, men who suffer with pattern baldness would have to wear a "buzz cut" permanently to take advantage of the camouflage provided by scalp micropigmentation.
Who Gets the Best Results with Micropigmentation?
As noted above, there are two instances in which scalp micro pigmentation delivers good results. The first is when used to hide the appearance of thinning hair. This could conceivably be an option for both men and women. However, the procedure usually requires the patient to shave a portion of the scalp, which makes this procedure harder to justify for women who wear their hair long. Micropigmentation can also be used to give a buzz-cut look to men who suffer with pattern baldness. The same treatment can be offered to women who suffer with baldness, however, they would likewise have to wear a buzz cut in order to maintain the appearance of natural hair. It's important to note that scalp micropigmentation creates the illusion of hair; it does not in any way prevent hair loss or encourage new hair growth.
Are There Alternatives to This "Hair Tattoo"?
There are several alternatives to scalp micropigmentation that are available to men and women who want to reverse the signs of baldness, without having to maintain a buzz cut for the rest of their lives. Note: It's vital to always seek the consultation of a hair loss professional when exploring hair loss treatment options.
Often the most expensive option, hair transplant surgery involves harvesting the patient's hair from the sides or rear of the head and relocating them to the thinning or balding area. This type of treatment does not create any new hair. Rather, it moves existing, healthy hair to a new location (the restoration site). For best results, men and women who suffer with progressive hair loss often have to combine hair surgery with other methods that prevent additional hair loss and/or strengthen existing hair.
Perhaps the best known nonsurgical hair restoration option, topical foam like Rogaine® are backed by solid clinical evidence demonstrating effectiveness in halting the progression of hair loss. Although the progression of hair loss is stopped for most patients, only a small percentage actually experience hair regrowth. Topical foams can also be inconvenient, requiring twice daily application in order to be effective.
Low level laser therapy (LLLT) is the newest hair loss treatment option available to men and women. LLLT leverages the power of medical grade lasers to revitalize the scalp, drawing oxygenated blood and growth factors directly to hair follicles. Not all hair loss lasers are created equally, however. Capillus272™ Pro is the first to be cleared by the FDA for treatment of androgenetic alopecia, the most common form of hair loss. Capillus272™ Pro has also been independently tested in clinical trials, during which participants saw a 51% increase in total hair count compared to placebo device.
If you suffer with hair loss, rest assured you are not alone. Millions of men and women battle hair loss worldwide. At Capillus, we are here to help patients find a physician and a hair loss treatment that works for them. To find a licensed hair loss expert near you, visit our Capillus physician finder online. Readers are also invited to browse our collection of clinical strength hair care products. For product inquiries and order assistance, please call customer service at 1 (877) 529-2144.