Understanding & Treating Hair Loss in Seniors: How Capillus Products Can Help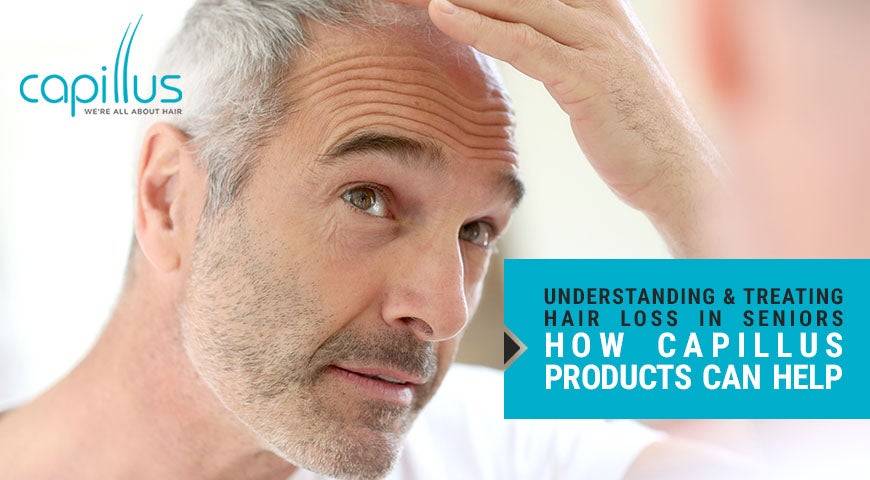 Hair loss happens—it's a common occurrence that affects millions of people around the globe each and every year. Hair loss gets especially worse as we get older, as the rate at which our hair regrows slows to a near halt.
For the elderly, this might be a cause of concern, raising the question: How do I deal with hair loss, then? With many physical changes taking place with aging, it might feel like another blow to one's confidence. But hair loss doesn't have to be a zero-sum game. Hair loss happens, but it doesn't have to be permanent.
Any elderly person in your life and you should be aware of the following hair loss signs to look out for and how to help prevent it. If you're experiencing hair loss or are seeing signs of hair loss, our Capillus laser caps can help.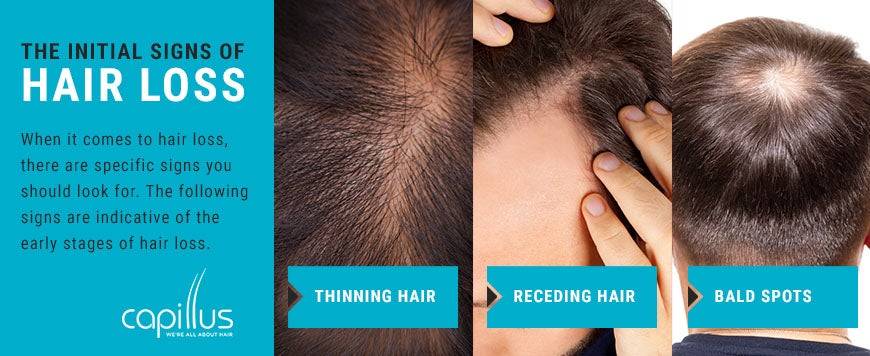 The Initial Signs of Hair Loss
When it comes to hair loss, there are specific signs you should look for. The following signs are indicative of the early stages of hair loss. Once noticed, it's likely they are bound to get worse unless treated preventatively.
Hair thinning tends to result when hair becomes weaker and slowly starts falling out across the scalp. This will lead to hair looking thin, either around the crown or along the hairline. An easy way to check for thinning hair is to run your hand through your hair, seeing how its thickness compares to its past condition. Furthermore, consider taking photos under similar lighting conditions to determine if your hair is appearing thinner.
Although you might not notice it immediately, a receding hairline tends to start and progress before it's caught and treated. The hairline will usually begin receding at the temples until that large widow's peak look appears—the hairline takes on an "M" shape. The hairline will continue receding along the top of the forehead through the scalp.
Bald spots crop up as hair begins to thin and recede, and it usually happens due to a conjunction of both. Usually unsightly to those with the bald spot, they can be a hard hit on a person's ego, making them feel very self-conscious of their appearance.
Hair loss occurs for a number of reasons, but it can be furthered by particular characteristics as you age, beyond aging alone. Here are some of the most common reasons people lose hair over time.
Male-Pattern Hair Loss & Female Pattern Baldness
Male- and female-pattern baldness is common, and the root cause for most people is that of androgenetic alopecia—progressive balding caused by a person's genetics. While most people won't begin noticing the first signs of androgenetic alopecia until their 40s, others might begin noticing hair thinning and a receding hairline by their mid-20s.
In men, the common progression of hair loss begins by a receding hairline along the temples that continues to recede until it meets with an increasing bald spot on the crown of the skull, leaving a large bald patch atop the head. For women, balding is usually manifested through overall thinning across the skull, where hair begins to look increasingly wispier and weaker, with noticeable spots of the skull appearing between strands of hair. For seniors, it's likely that they have already experienced some form of hair loss brought forth by genetics. However, what's more likely is that they are being affected by hair loss now.
Hair Loss Brought on By Aging
As we age, the growth rate of our hair lessens. It happens because of various internal characteristics, from menopause having taken place in women—where the production of hormones decreases in a way that has strange effects on the body—to fewer proteins being produced to fortify and regrow hair. However, while aging can have its effects, there are other factors that could be causing your hair loss, any of which could also be tied to the effects that aging can produce.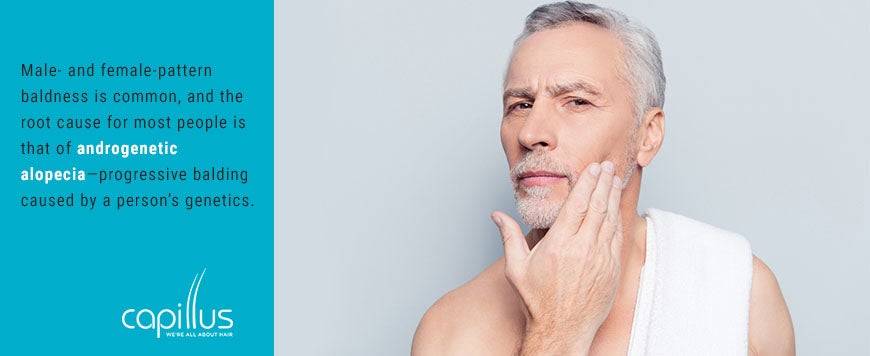 Hair Loss Caused by Medications, Diet, and Disease
Iron and Protein Deficiency
In some people, hair loss can be brought on by a diet lacking both protein and iron. The reason for this is two-fold: The necessary proteins and supplements produced by your body are not always sufficient enough to induce hair growth; if you are not consuming enough, your body will preserve what it's producing for other internal processes. Anemia (iron deficiency) and other dietary-linked causes of hair loss are regularly found in seniors, but they can be reversed with the help of a physician.
Diabetes can cause hair loss in some individuals. The stress of this illness causes hair to stop growing. When new hair does grow in place, it grows in slowly. Those with Type 2 diabetes may have hormonal imbalances that can lead to hair loss. Effective management of diabetes may improve hair loss.
As stated above with iron and protein, diets lacking specific supplements can lead to hair loss. The reason for this is that the body requires some of these supplements to remain healthy. Vitamins are similar when it comes to hair health. Various vitamin deficiencies linked to hair loss include Vitamins A, B6, B12, C, and minerals and supplements such as copper, zinc, and biotin. It's recommended that seniors take a daily vitamin to ensure they are getting their necessary daily vitamin and supplement intake.
Medications Causing Hair Loss
Along with vitamin and supplement deficiencies, certain medications—blood thinners, gout treatments, and chemotherapy—can lead to considerable hair loss. Similar to nutritional deficiencies, these can be reversed if the medication is removed and replaced with a separate medication. Under such circumstances, it's best to immediately consult your doctor to find a medication that better fits your needs.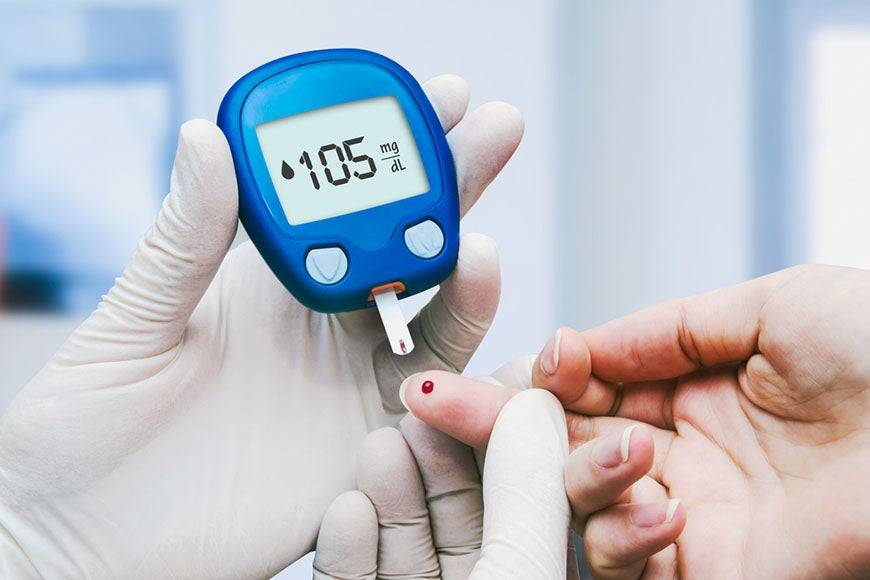 When it comes to hair loss, there are numerous hair therapies available on the market, but not all of them are great options for you. While some treatment methods are effective, they can come with their fair share of side effects, and it's worth asking yourself whether they are the ones you're willing to deal with.
Laser hair regrowth treatment, more formally known as low-level laser therapy (LLLT) treatment, has gained a lot of respect among the scientific community. It's a non-invasive, safe, and effective method of treating hair loss. Among the options available to the public, these tend to be the most preferred, as they are easy to undertake from home and have been shown to be successful at restoring hair loss due to androgenetic alopecia and aging. At Capillus, we care about hair. It's our primary concern, and we are dedicated to creating the premier product to treat hair loss, ensuring that it isn't an absolute for anyone.
How the Capillus Hair Therapy Works
At Capillus, our use of LLLT technology allows us to provide our customers with a safe and effective treatment that goes unmatched by our competitors. Worn on the head like a baseball cap, our treatment comes in the form of a laser hair regrowth cap. Featuring sensors that line the inside of the cap, these laser diodes make for the ultimate coverage, ensuring that your entire scalp receives treatment—all to induce maximum hair growth.  
Capillus Laser Hair Regrowth Caps
Our LLLT caps are cleared by the FDA and are made in the USA. These caps are tested thoroughly to ensure their effectiveness, and each comes with up to a three-year warranty to ensure that your product is protected against unforeseen faults. These caps are ideal at treating hair loss for seniors affected by androgenetic alopecia or age-related hair loss. For seniors looking for an efficacious entry product into hair loss treatment, we recommend our CapillusUltra. Featuring a power output of 401mW, this is the perfect option for someone wanting an affordable option when it comes to hair loss treatment.
Used daily, the results from this product will be easily visible, helping to produce thicker hair as time goes on. Seniors wanting an even more effective product should look to the CapillusPro laser cap. While not as affordable as the CapillusUltra, the CapillusPro™ model is our premier device with 1360 mW total energy output (950 mW greater that the CapillusUltra) for professional grade scalp coverage." The density featured within this LLLT cap is designed to provide optimal hair regrowth.
Effectiveness & Simplicity of Capillus Hair Therapy
All of the Capillus laser hair regrowth caps are designed to be easy to use, making them the ideal product for anyone non-tech savvy, such as seniors. With an ergonomic battery pack and a simple baseball cap design, this cap can be worn on the go, allowing you to partake in your daily six-minute treatment wherever you go, whether it's going for a brisk walk, preparing a hearty lunch, or waking your dog. Nothing will hold you back when wearing your Capillus hair therapy cap.
In tandem with our laser hair regrowth caps, we recommend pairing our clinical hair therapy products along with them. The Capillus Clinical Hair Therapy Bundle includes effective moisturizers, activators, and cleansers that help to revitalize your hair, prepping your hair by getting it in the ultimate hair regrowth condition.
DISCOVER OUR CLINICAL HAIR THERAPY PRODUCTS
By cleansing and exfoliating your scalp, these products help to ensure your hair is clean and primed for every one of your hair regrowth treatments. For seniors, this is lovely news, as it means you'll be getting the most out of your daily therapy, helping your hair grow to an ideal condition in due time.
Hair loss might be common in seniors, but it doesn't have to be the end of the line. If you're concerned with the condition of your hair, it's worth knowing that there are viable treatment methods available to you. A method such as LLLT therapy and the Capillus laser hair regrowth caps are the safest and effective methods available on the market that allow you to effectively regrow your hair without the stress of added chemicals or invasive surgery.
Consider reaching out to one of our hair regrowth experts before your hair loss progresses any further, allowing you to hold onto your hair and retain your self-confidence through your later years.