Minoxidil & Sweating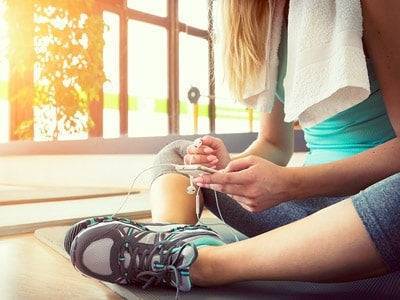 Minoxidil is perhaps best known by the brand name Rogaine®. This topical hair loss foam is applied directly to the scalp. Relatively easy to use on short hair, minoxidil is a popular option among men who want to prevent the progression of hair loss. Minoxidil can be troublesome to use on long hair, however. It also requires a bit of timing and finesse to achieve best results. Specifically, patients must be careful to allow minoxidil to "set" after application. This requires added time during which sweating, humidity, and physical exercise should be avoided.
Should I exercise with Minoxidil in my hair?

According to hair restoration professionals, it is safe to exercise with minoxidil in your hair. However, it is recommended that you wait at least 30 minutes to ensure maximum absorption into the scalp. Failure to do so could lead to run off, which can negate the effects of minoxidil altogether. Alternatively, you can choose a non-surgical alternative that does not require twice daily application of messy topical hair foam, like laser hair restoration. Patients and physicians agree: Laser therapy is an easy and convenient non-surgical treatment option. It is not messy, can be done during light exercise, and is proven effective. Capillus272™ Pro is FDA cleared for the treatment of androgenetic alopecia and has been independently reviewed in clinical trials. Compared to patients using a placebo device, Capillus272™ Pro patients experienced a 51% increase in hair count after using the laser therapy cap. This demonstrates both safety and efficacy, the two most important elements of any hair loss treatment plan.
Choosing an Alternative to Minoxidil

Minoxidil is effective, but two of the most common complaints are that it is messy and can disrupt normal daily activities. Invest in laser therapy as an alternative to minoxidil, and enjoy effective hair loss treatment without the mess or hassle. Both Capillus272™ Pro and Capillus82™ are effective as stand alone treatments, and both can be used to enhance the outcome of hair transplant surgery, topical hair loss foams, PRP, or hair loss medications. To learn more about hair restoration, find a Capillus® physician near you or call customer service directly at 1 (888) 359-4103.