Dr. Mark Berkowitz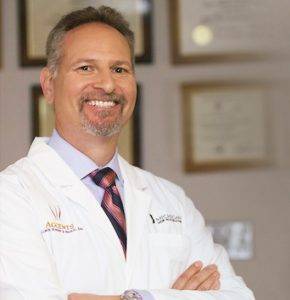 Since starting his practice two decades ago, Dr. Mark Berkowitz has been voted one of the top plastic surgeons in Michigan. Specifically serving the suburban Detroit area, he offers a range of cosmetic services to his patients at his practice, Accents Cosmetic Surgery, located in Sterling Heights and West Bloomfield. Dr. Berkowitz is one of 18 Michigan surgeons who specialize in Oculofacial Cosmetic and Reconstructive Surgery, helping to attract patients across the state who seek out his unique expertise. Among his extensive credentials, Dr. Berkowitz is board-certified by the American Board of Ophthalmology, endorsed by the American Academy of Cosmetic Surgery and holds a bachelor's degree in biomedicals from City University of New York, where he graduated Cum Laude. He went on to receive his medical degree from the Mount Sinai School of Medicine in New York and underwent three-year residency training at Interfaith Medical Center in Brooklyn, where he was named Chief Resident his final year. Dr. Berkowitz executed his fellowship in Oculoplastic and Reconstructive Surgery at the University of Toronto in Canada.
Dr. Berkowitz and Hair Loss
While his extensive training and educational background led him to pursue various surgical cosmetic procedures, Dr. Berkowitz also offers hair restoration surgery and noninvasive hair loss treatments. As a follicular unit extraction (FUE) patient himself, Dr. Berkowitz is familiar with the complexities surrounding hair loss in both men and women. Dr. Berkowitz first encountered low-level laser therapy a few years ago when studies surrounding the technology were rare. A former skeptic, Dr. Berkowitz now endorses the technology, which applies cold laser stimulus to the mitochondria. In turn, the stimulated and activated cell revives hair growth. As a Capillus272™ user himself, Dr. Berkowitz understands the ease of use associated with a laser cap compared to a comb or in-office dome.
For more information on Dr. Berkowitz's practice, Accents Cosmetic Surgery, where you can discuss hair restoration treatments and therapies including Capillus, call the office in Sterling Heights at 866-963-3013.