How Long Do LLLT Results Take?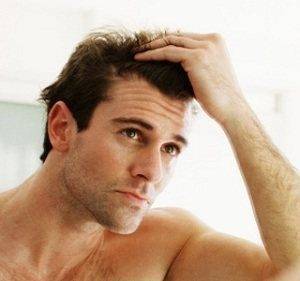 Just as androgenic alopecia doesn't occur overnight, low-level laser therapy, or LLLT results, are not instantaneous. However, patients can anticipate a noticeable change within two to four months of regular, dedicated use. Keep in mind that every hair loss case is different, and depending on your diagnosed condition, results may vary. Despite patient-to-patient variances, a few tips and tricks support and accelerate LLLT results for most individuals. Consider the following best practices when undergoing laser therapy for hair regrowth with Capillus®.
Patients who fail to follow proper LLLT usage guidelines are less likely to achieve the results they desire in the anticipated time frame. While most individuals can expect results after a few months, continued use to keep follicles stimulated and operational is key. Low-level laser therapy is less of a short-term solution and more of a life-long commitment. Fortunately, Capillus is designed in such a way that regular use is both discreet and convenient. You can sport your Capillus laser therapy cap in the car, on vacation, running errands, or at work. Wear the included baseball cap, or fit the laser dome insert underneath any standard fitting hat of your style preference. For optimal LLLT results, wear your Capillus laser cap for the time specified in your manual, every other day. If you are treating hair loss with the physician-prescribed Capillus272 Pro™, consult your hair loss specialist for more specific wear recommendations
Do Not Purchase Unauthorized Devices
Low-level laser therapy at-home treatment for hair loss has exploded in popularity in recent years. Unlike laser combs, which are tedious to use and only cover sections of the scalp at a time, Capillus laser caps offer full coverage with a hands-free design. And, at-home laser caps do not require doctor's appointments, unlike in-office laser domes. However, increased recognition has also triggered knock-offs and unlicensed online retailers who exploit prominent and FDA-cleared brands such as Capillus. These unauthorized devices may not deliver the LLLT results you expect. While the Capillus272 Pro™ is exclusively available through our national physician network, we offer the Capillus82™ and Capillus202™ for direct consumer purchase by phone or online. To purchase a verified laser cap, please call Capillus directly at 844-280-4680 or browse our online store.
External Factors that Limit LLLT Results
Low-level laser therapy is best used in combination with healthy nutrition, proper scalp healing and self-care. We recommend our patients use sulfate-free clinical shampoos and conditioners to create a healthy environment at the root for best results. We also recommend patients consult a dietician or family doctor to analyze any potential nutritional deficiencies, as lacking certain vitamins and minerals hinders hair restoration efforts and contributes to additional hair loss. Hair loss triggered by an autoimmune disorder (alopecia areata) or active pulling (trichotillomania) typically requires additional treatment, including medical intervention and/or behavioral therapy.  
Through LLLT compliancy and commitment, slowing the progression of hair loss and obstructing the miniaturization of hair follicles is possible. If you are not seeing the results after following the aforementioned instructions, please reach out to our team directly. Capillus offers a satisfaction guarantee, which can be accessed here. Customers must show proof of purchase and are responsible for shipping costs and a 25 percent restocking fee. Purchases made through physician retailers are not covered. Contact your hair loss center for individual return policies.