Capillus Physician Spotlight: Ahwatukee Skin & Laser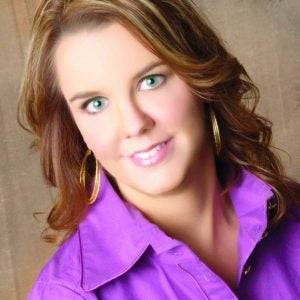 Phoenix-area residents seeking effective and medically-guided low-level laser therapy treatment for hair loss can turn to Ahwatukee Skin & Laser, a cosmetic dermatology clinic and authorized Capillus physician center. Manager and Certified Physician Assistant Sarah Neumann and her team of highly-skilled aesthetic professionals operate out of the clinic's main office in south Phoenix. Through both general and cosmetic dermatology, Neumann and her team provide comprehensive treatment methods for cosmetic conditions such as hair loss.
With a broad and knowledgeable background in laser therapy for cosmetic dermatology, Ahwatukee Skin & Laser relies on the Capillus272 Pro™ to guide patients through an effective, non-invasive and safe hair restoration journey. Dr. Nathan S. Uebelhoer is a board-certified dermatologist at Ahwatukee Skin & Laser who concentrates specifically on laser therapy and its application to cosmetic surgery. With almost two decades of experience under his belt, Dr. Uebelhoer has led countless lectures, authored peer-reviewed journals and collected several awards for his trainings in the field. Early on in his career, Dr. Uebelhoer completed a fellowship in cosmetic and laser surgery at SkinCare Physicians of Chestnut Hill in Boston, providing him a launching point for his concentration in aesthetic laser treatments. Before retiring as a Commander in 2013, Dr. Uebelhoer served as the division head of Mohs and Laser Surgery with the Navy in San Diego. Kelly Fields, certified laser instructor at Ahwatukee Skin & Laser, has worked in the medical aesthetic industry for over a decade. Throughout her career, Fields has provided cosmetic laser education and services to plastic surgeons, dermatologists and companies. As a licensed practicing nurse and aesthetician, she currently specializes in numerous skin and cosmetic laser treatments, such as low-level laser therapy for hair loss. The entire Ahwatukee Skin & Laser team is here to help alleviate your concerns surrounding hair loss and make treatment possible with the Capillus272 Pro™. To learn more about low-level laser therapy for hair loss from Ahwatukee Skin & Laser, call 480-704-7546 or schedule your consultation online.