New Product Alert: Get Instant Coverage for Thinning Hair With the CAP+ Volumizing Keratin Brush
Millions of adults will experience some type of thinning hair or hair loss. Aging is one of the most common causes among both men and women, but there could be other reasons why your hair is losing thickness or volume. Pattern hair loss, poor nutrition, and stress can all contribute to hair looking thinner than usual. It is also possible that your hair thickness changes due to a vitamin D deficiency or hormonal changes during pregnancy.
No matter what the reason for your hair loss is, there is a way to hide thinning hair in seconds: The new Capillus® volumizing hair brush. Learn more below about the Capillus® CAP+ Volumizing Keratin Brush and how it can help enhance your wellness and appearance.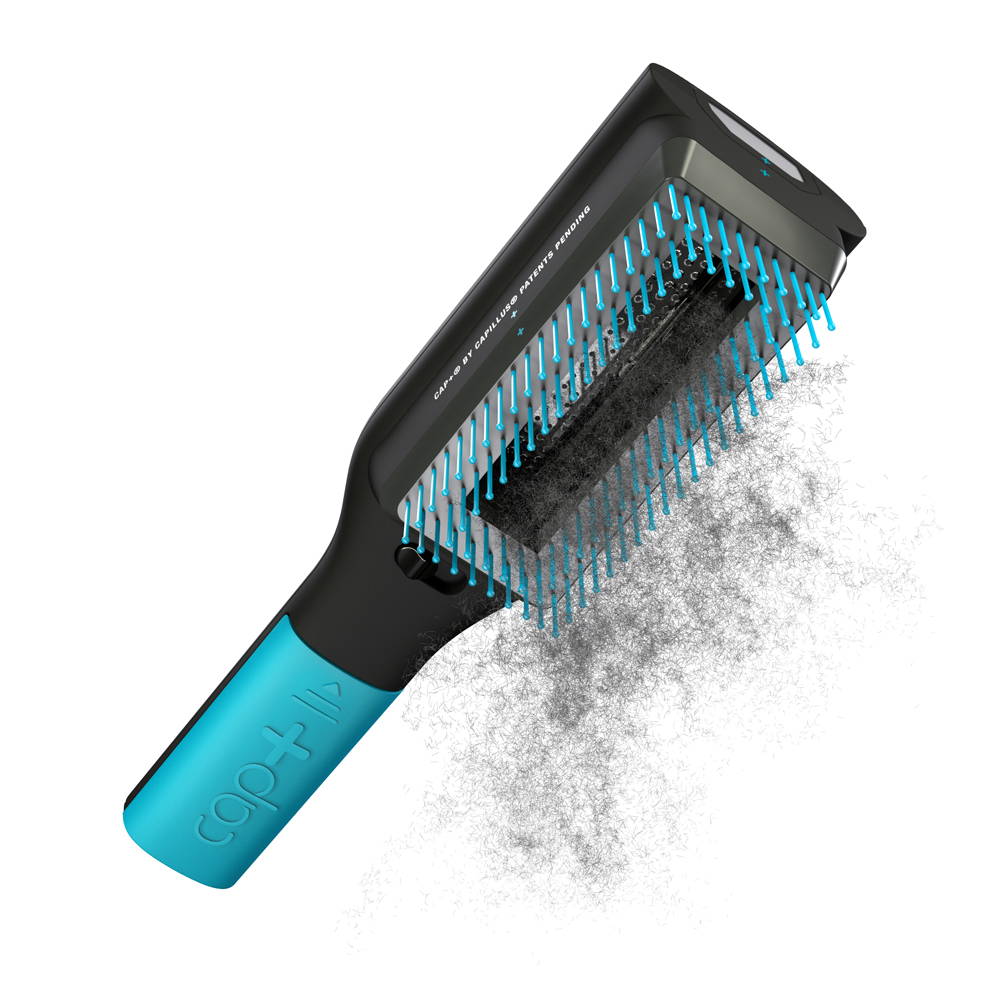 What Is the CAP+ Volumizing Keratin Brush?
The CAP+ Volumizing Keratin Brush is a tool developed by the makers of Capillus® laser caps. It provides instant coverage of thinning hair with a natural look that never hides who you are. The volumizing hair brush also gives you an easy way to apply keratin hair fibers in seconds. It is as simple as brushing your hair. The tool requires no skill or professional assistance. All you need to do is add it to your daily hair care routine. Some of the main features of the CAP+ Volumizing Keratin Brush include:
Comfortable, convenient design: A non-slip handle ensures precise control, which helps you to apply keratin fibers with ease and confidence. A "press and hold" power control system allows for no-mess application. Snap-shut dispenser doors prevent accidental spills of fibers. Since it is battery powered, you can take it with you as you travel.
Interchangeable parts: Interchangeable brushes allow you to switch from soft bristles or hard bristles whenever you desire. You will also benefit from replaceable keratin cartridges. Select your color from eleven different options. Insert them into the brush and conceal areas of thinning in seconds.
Quality construction: Each tool is assembled in the USA, which helps to ensure quality. Durable materials extend your brush's life, even if you use it every day. With quality construction and optional accessories like a carrying case, you can benefit from both an affordable price and long-lasting reliability.
How Does the Volumizing Keratin Brush Work?
The Volumizing Keratin Brush covers thinning spots evenly and with no mess using keratin hair fibers. These are fibrous proteins that make up the hair and skin. As you use the brush, you can style your hair regularly. Just be sure to do most of your styling before you apply the fibers since too much brushing can make them fall out of your hair.
Using Capillus® Products for Your Hair Regrowth
Now that you know about keratin fibers and the CAP+ Volumizing Keratin Brush for thinning hair, you can begin concealing thin areas immediately. If you are someone who lives with pattern hair loss or you want to help stimulate healthier hair growth, try a Capillus® laser therapy cap. Low-level laser therapy (LLLT) is a clinically proven technology to help you regrow thinning hair and prevent further progression of hair loss due to androgenetic alopecia or pattern balding. Low level lasers help to stimulate, renew, and energize cells within your hair follicles to support thick and full-looking hair.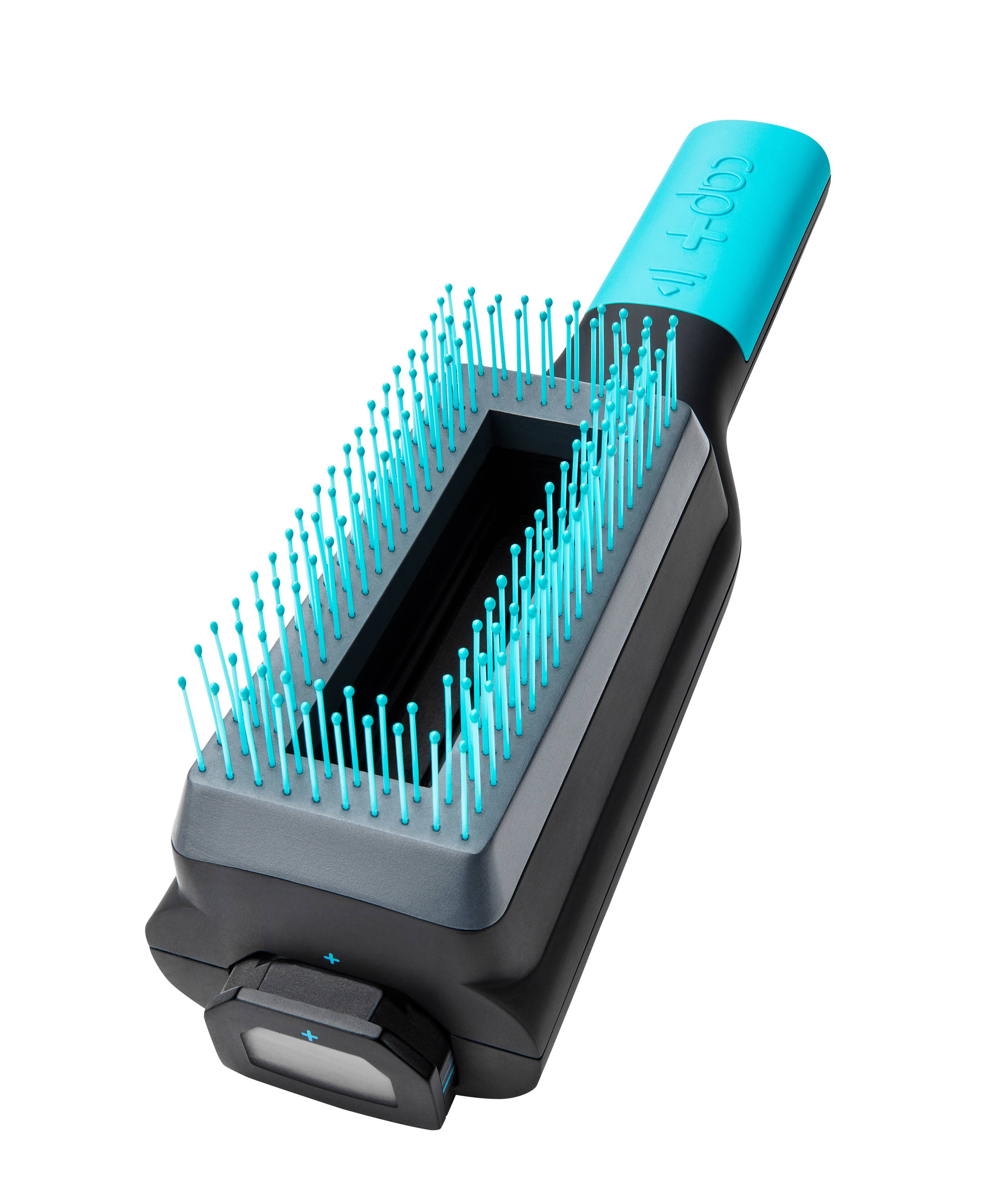 Create your customized strategy while remembering to exercise, eat nutritious foods, and stay hydrated. If you have any questions about your health, your current medications, or hair loss, do not hesitate to talk to your doctor. Variables such as aging, medical conditions, or hormones should not prevent you from enjoying beautiful, thick hair. The Capillus® Volumizing Keratin Brush and its unique application of keratin fibers are the perfect new solution for enhancing your look and your confidence.