Product Spotlight: Why We Love the CapillusUltra
At Capillus, we're all about hair. We're obsessed with exploring the finer, unexplored characteristics of hair and hair regrowth. Thanks to a wealth of scientific advancements, it has been found that low-level light therapy (LLLT) is a useful, results-oriented method of treating androgenetic alopecia—male- or female-pattern baldness. Every Capillus hair regrowth cap utilizes LLLT to treat pattern hair loss, all with shown results. While each of our caps has treatment benefits that surpass other hair regrowth devices, we want to shine a bright light on one of our favorite caps. The CapillusUltra™ cap is just one of the premier LLLT hair regrowth caps we produce, but it is the most affordable. We love the Ultra cap for many different reasons, but here are just a few reasons you should give it a closer look if you're in need of a hair regrowth product.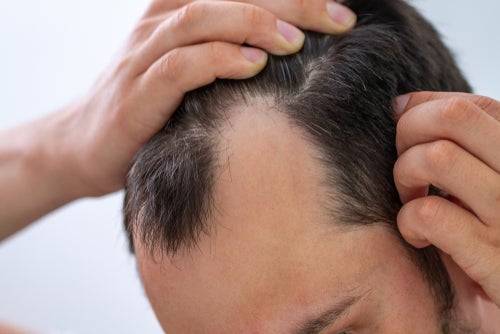 High Concentration of Power Output
With 410mW of total power output, people using the CapillusUltra cap will be pleased by the amount of coverage provided. A higher concentration of power output means that there will be more overlap between lasers, meaning there will be fewer spots where treatment might not be able to reach.
Short on Time? No Problem
One of the best aspects of the CapillusUltra is that it only requires six minutes of use each day for it to be effective. Unlike other hair regrowth devices, you don't need to be held back by lengthy use times and more. With this cap, there is no need to have to painstakingly sit around while you wait for your treatment to be done, either having to physically ensure that it is being used correctly or having to sit still throughout treatment. Instead, you can easily place on your cap and go about whatever it is that you're doing, unhindered.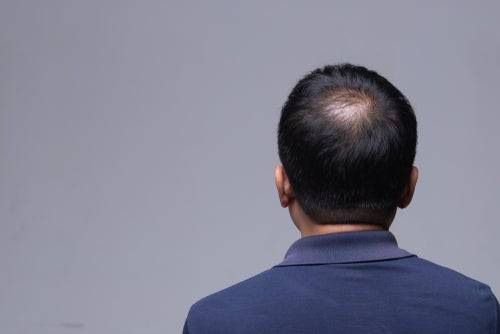 Similar to having a short time of daily treatment, this cap is an essential hair regrowth device for ease of use. Whether worn by itself or with another baseball cap over it, the CapillusUltra can be readily worn no matter where you have to go. Taking the dog for a walk? Meeting a friend for lunch? Commuting to work in the morning?
No matter what your scenario is, the CapillusUltra goes right there with you. You can continue treatment without being required to sit still or be placed within a few feet of an electrical outlet. Your treatment shouldn't be held back by the schedule of your daily life, and that's why we designed this cap to be taken on the go.
FDA-Cleared Treatment with Results
The CapillusUltra cap, along with our other hair regrowth caps, has been cleared by the FDA. This means that it has been deemed effective by the FDA, having been shown to provide the statistical evidence to back up products claims. We would never sell a cap that doesn't meet our standard of excellence, and that's why we're happy to provide such a product to you. This safe and effective treatment method is made specifically for anyone struggling with androgenetic alopecia.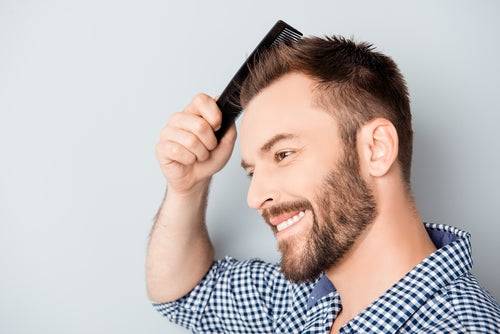 Androgenetic alopecia can feel like a lost game once the first warning signs are noticed—but it doesn't have to be. With a hair regrowth device like the CapillusUltra cap, you can effectively begin healing, repairing, and restoring the quality of your hair.
If you feel as if you're noticing the first signs of pattern hair loss, you should consider meeting with your primary care physician to determine if this is the case or if other causes are at play. If you are then looking for a treatment method, consider trying Capillus. Reach out to one of our hair regrowth experts if you have any questions concerning hair loss restoration, our devices, and anything concerning hair health.