Capillus Announces New Design of Laser Therapy Caps to Treat Hair Loss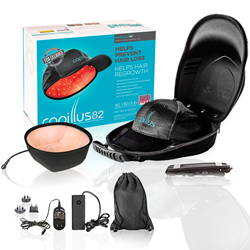 HairCapillus is excited to announce the redesign of their FDA-cleared low level laser (light) therapy (LLLT) caps that treat hereditary hair loss. The new Flexible Fitting Design offers a more comfortable, adaptable fit and is available for purchase immediately.
All newly sold caps, including the Capillus82™, Capillus202™ and Capillus272™ Pro, will include the revamped interior with the same acclaimed laser technology trusted by physicians worldwide. The caps also feature auto-programmed treatment sessions within the battery pack so users don't have to track their wear time manually.
Click here to download more information: Press Release