Iron Deficiency & Hair Loss: Is There a Link?
Hair loss occurs for a variety of reasons. Some of the most common reasons for hair loss in adults include genetics, aging, and illness. Emotional trauma, hormonal changes, and even protein deprivation can cause hair to fall out. If you are wondering if iron deficiency and hair loss are related, we have you covered.
The following guide will explain if there is a link between being iron deficient and losing your hair. Once you understand the facts behind this topic, you will be able to seek the best treatment options for achieving thicker, healthier hair.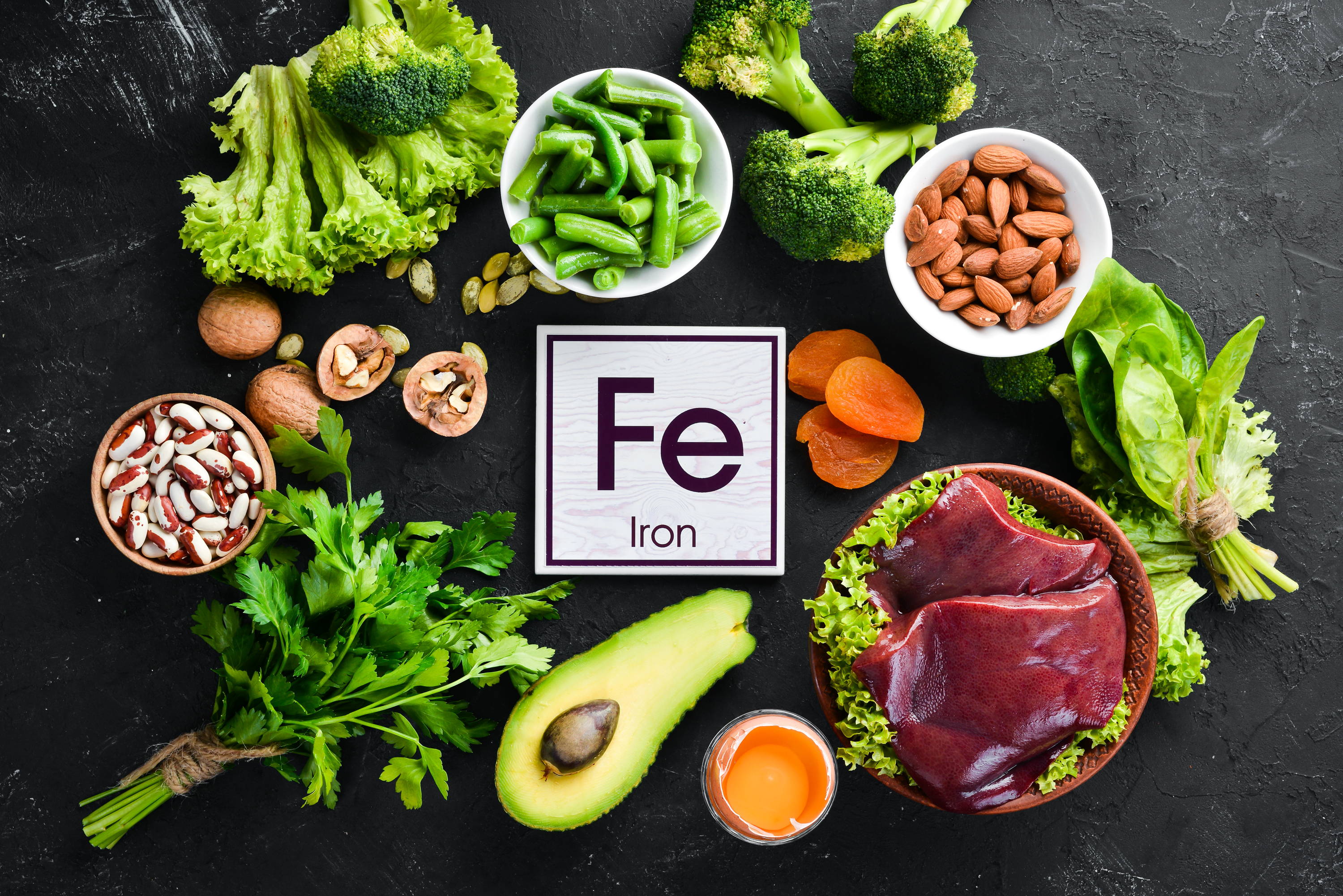 Iron deficiency is also known as iron deficiency anemia. It is a condition that occurs when you have less-than-normal levels of hemoglobin in your red blood cells (RBCs). The cause of this symptom is not enough iron in the body. The condition is common in adults, but many do not know they have it. Some of the typical signs of iron deficiency include fatigue, weakness, and dizziness. You may also experience shortness of breath, strange food cravings, or an irregular heartbeat.
Talk to your doctor if you think you have symptoms of anemia. A simple blood test can help you determine if you have it. If you receive an anemia diagnosis, common treatments include taking an iron supplement and making changes to your diet. You may be asked to eat more iron-rich foods. Popular and nutritious choices include meat, beans, blackstrap molasses, and leafy greens. Other iron-rich foods include eggs, dried fruit, and seafood like clams and sardines.
How Are Iron Deficiency & Hair Loss Linked?
Iron is one of the critical nutrients for healthy hair growth. If you do not get enough iron in your diet, your body cannot produce the hemoglobin necessary to grow your hair and repair your hair follicles. If you are low in vitamins and the mineral iron, replacing these micronutrients with supplements and dietary changes may help you to regrow healthy hair again.
How Can I Regrow Thick, Healthy Hair?
Follow your doctor's instructions for taking your iron supplements or adjusting the foods you eat. Your physician may also recommend a multivitamin supplement for boosting several different nutrients in your body. In some cases, your hair thinning or loss may be due to a combination of factors. You may also decide that your hair is not growing fast enough. When you feel like you need additional assistance, a treatment like low-level laser therapy (LLLT) may be best for you.
Low-level light treatment can help to stimulate hair growth in people with male pattern baldness and female pattern hair loss. Clinical trials and successful patient cases have helped to validate the therapy and make it more accessible. At the same time, LLLT can also help regrow thicker, healthier hair for men and women of all ages, lifestyles, and health conditions.
How Can I Receive Low-Level Laser Therapy?
If you are interested in LLLT for hair regrowth, it is time to learn more about our Capillus® laser caps. Our devices harness the power of photobiomodulation therapy (PBMT), which is formerly often referred to as low-level laser therapy. By wearing one of our laser therapy caps for just six minutes per day, you will receive the correct output of pure laser light to regrow thinning hair and prevent further loss of hair.
There are three separate Capillus® laser caps available to you. The most economical and convenient device is our CapillusUltra+, offering 560 mW of total laser output and excellent scalp coverage.
Upgrade to the powerful and affordable CapillusPlus, which provides 1010 mW of laser energy and even better scalp coverage, or maximize your hair regrowth potential with our premier device, the CapillusPro. With 1360 mW of laser energy, you will receive professional-grade scalp coverage, all in a convenient device that you can wear in the comfort of your home.
Growing Thicker, Healthier Hair
One of the most effective ways to grow healthier hair is to find out the cause behind your hair loss. Treating medical conditions, hormonal issues, and vitamin deficiencies can help you to get your thick, shiny hair back. When you do not know the reason behind your thinning hair or you want to make your hair look fuller and more beautiful than ever, it is time to try alternative therapies.
Capillus® laser therapy caps offer you a convenient and effective way to promote hair regrowth. Boost your healthy hair potential with our Cap+ Clinical Hair Health Supplement and our Cap+ Clinical Hair Therapy Bundle. By caring for your hair and scalp on the inside and outside, you will ensure you are doing all that you can to remedy your hair loss and enjoy an enhanced sense of wellness.