Product Spotlight: Why We Love the CapillusPro Laser Cap
If you're here, you probably already know that by using a Capillus laser hair growth cap for just a few minutes a day, you can re-invigorate the hair follicles so they're once again able to grow long, strong strands of hair. But there a few different Capillus models on the market, ranging from the value Capillus82 with 82 laser diodes to the high-end CapillusPro (formerly known as the Capillus272Pro) with 272 laser diodes.
Which one is right for you? The answer depends, but today we're taking a look at the cutting-edge CapillusPro, which is our premium device that's often the best choice for the millions of men and women who suffer from androgenetic alopecia (hereditary hair loss). Here are a few of the reasons why this cap edges out the competition when it's used to invigorate the hair follicles for fast, even, and painless hair regrowth.
It Provides Maximum Coverage with 272 Laser Diodes – Offering 3.3 times the laser coverage of the baseline Capillus cap, the CapillusPro provides maximum coverage, helping to regrow hair thick and even across the entire scalp. This device features 272 5mW laser diodes, offering a 1,360mW total output. The low-level, red light lasers used in laser hair growth devices work by stimulating the cells in the hair follicles, giving them the nourishment needed to regrow hair. The CapillusPro is made with five times as many laser diodes as other portable hair growth devices.
It Works Faster Than Other Laser Hair Growth Options – Patience is a virtue when it comes to hair regrowth, no matter what kind of treatment you're using. But the CapillusPro is the device for those of us who want to see results in less time. Because the CapillusPro has more low-level lasers, which have been proven to stimulate hair growth in both men and women in clinical trials, it covers a larger area of your scalp, therefore, requires less time to show noticeable results. Bonus: All of our laser caps require you to wear them for just six minutes a day, so they're not a big commitment.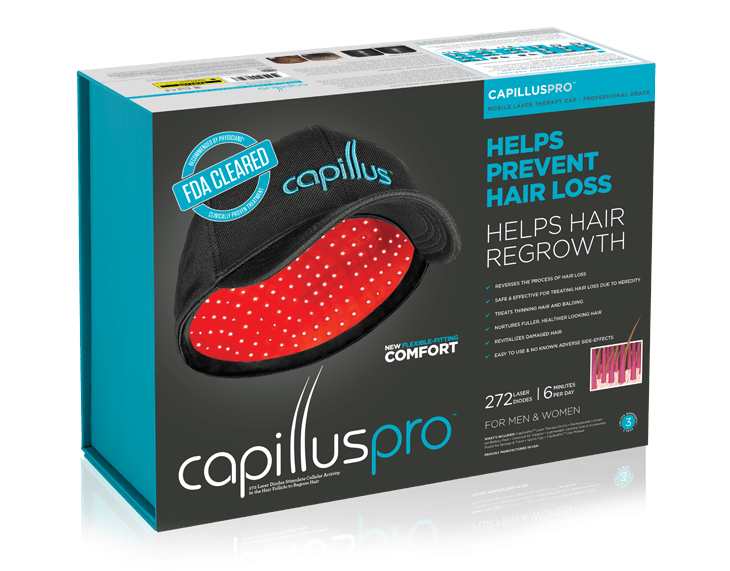 It Has Been Studied and It's Proven to Work – Another big reason why we love this handy, little cap? It's proven to work. In a clinical study testing the CapillusPro, subjects experienced a 51 percent increase in terminal hair growth when used every other day for 17 weeks. This clinical study, published in Dermatologic Surgery, deemed the device safe and effective at treating androgenetic alopecia in females. Other studies have proven the efficacy of low-level laser therapies similar to the Capillus cap, demonstrating that this kind of therapy is a viable option for sufferers of hereditary hair loss.
It's Comfortable, Portable, and Convenient –All Capillus hair regrowth devices are non-intrusive, discreet, travel-friendly, comfortable, and easy to use. In fact, each one is made with medical-grade, hypoallergenic materials and features a unique flexible fit design that ensures comfort no matter if you're at rest or moving around. The completely painless solution features a rechargeable battery and a truly mobile design, so you can walk, cook, clean, or do chores while you wear it for each six-minute daily session. Take it with you to work or when you travel to ensure that you never miss a treatment.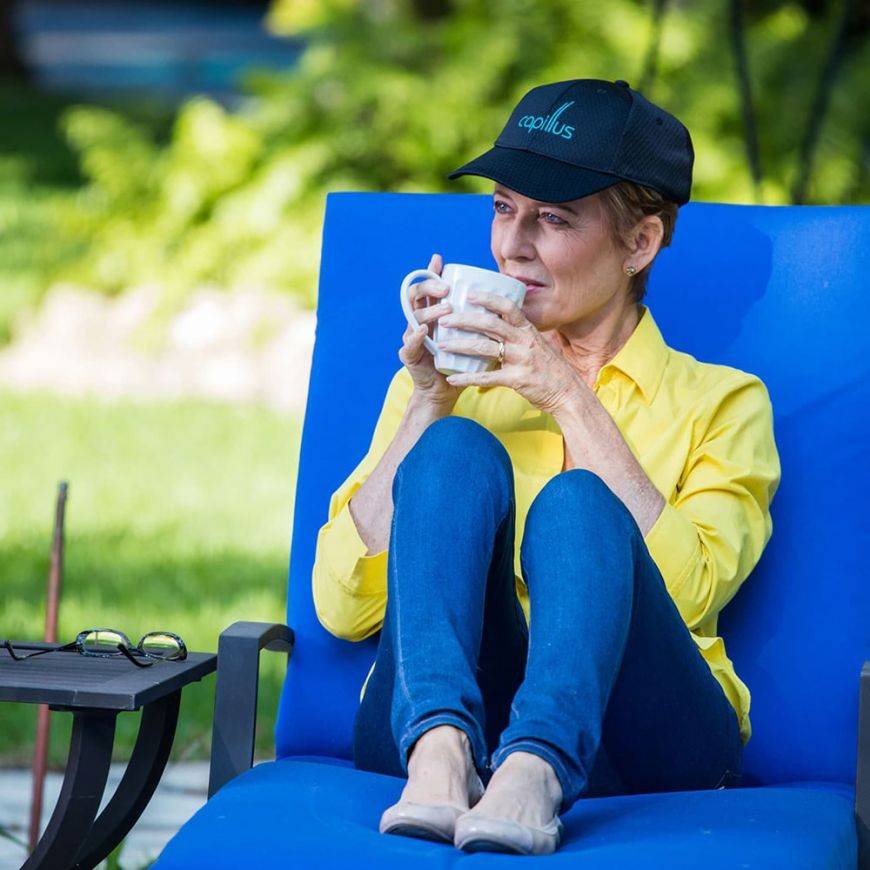 Safe, FDA-Cleared Hair Loss Treatment
All three of our high-tech hair growth caps are FDA cleared and safe to use. The CapillusPro has been cleared by the FDA for the promotion of hair regrowth in males and females with androgenic alopecia (AGA) who have Ludwig Savin scale Classifications I-II, in males with androgenic alopecia who have Norwood Hamilton classifications of I-V, and for both genders having Fitzpatrick Skin Types I to IV.
Regardless of which Capillus laser cap you choose, you can count on exceptional quality and real results. Each and every cap in our lineup is assembled in the United States to ensure consistent quality across every device. If you still aren't sure which cap is best for you, be sure to visit our device comparison page or to get in touch with us for additional information. We're always happy to help you at any point in your hair restoration journey.