Traveling with Your Capillus Laser Cap on an Airplane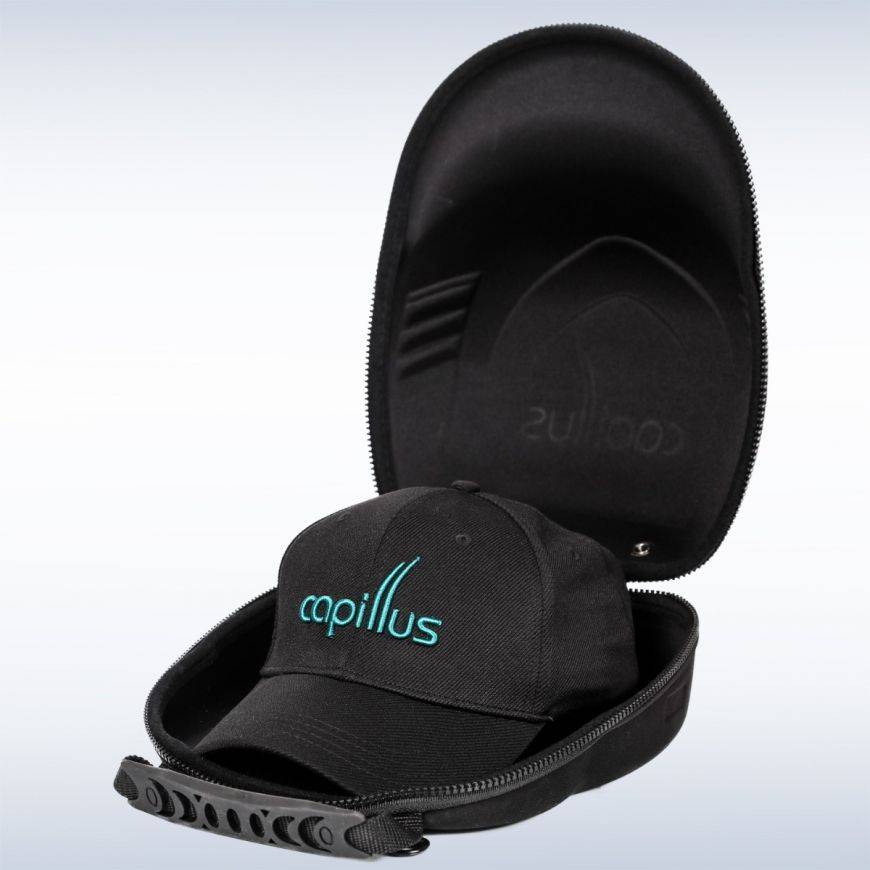 We talked about this briefly last year, but we receive so many questions about it, we wanted to give you some more details.
Yes, you can travel with your cap, and we encourage you to do so. We designed the cap with your comfort and convenience and an active lifestyle in mind and to make it easy for you to take it everywhere you do. Remember, there's a special light-weight carrying case for it, and there's a universal AC adapter along with the portable battery pack.
Some airplane seats now have an AC plug available, so, you can even charge the battery where you're sitting.
Even the cap, itself, was redesigned recently to make it more comfortable than ever to wear. So you have no excuses for not taking it with you.
If you're going to travel on an airplane, the only thing you need to remember is to carry-on the lithium-ion battery. The TSA has restrictions on lithium-ion batteries, and they must be carried on even if you check the rest of the apparatus. But if you're going on a long flight, just carry on the whole thing so you can wear it during the flight. The battery pack has 18.5 Watt-hours when fully charged.
Patient compliance is very important with most medical treatments, and wearing the laser cap is no exception. For best results, you need to wear the cap regularly as instructed. Don't interrupt your treatment just because you're traveling. The more you wear the cap, and the more regularly you wear it, the better the results you will get. Your cap needs to be part of your daily routine like brushing your teeth.
The cap is attractive to wear, lightweight, and with the battery, you don't have to be tethered to a wall plug. If you start wearing the cap now, you will start to see improvement in your hair growth by the summer. Don't let vanity or traveling prevent you from wearing your cap. It will not be obvious to anyone nearby that your cap is a laser one.
If you suffer from hair loss, rest assured you are not alone. Millions of men and women battle hair loss worldwide. At Capillus, we are here to help patients find a physician and a hair loss treatment that works for them. To find a licensed hair loss expert near you, visit our Capillus physician finder online. Readers are also invited to browse our collection of clinical strength hair care products. For product inquiries and order assistance, please call customer service at 1 (866) 813-4668.