How to Care for Thinning Hair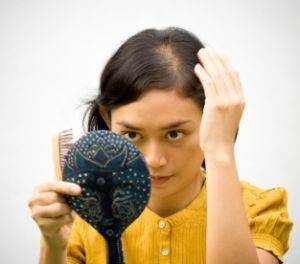 Many adults are surprised to learn that washing your hair every day is a bad habit to break. Of course, bathing should be a standard point in your daily routine, but you don't have to get your hair wet to be hygienic and healthy. If you've started to notice shedding or thinning on your scalp, creating a well-rounded haircare routine after eliminating potential aggravating styling tools can reverse damage and keep hair thriving. Capillus offers hair care solutions that work as a standalone or in conjunction with our LLLT laser devices to maintain shiny and show-stopping hair.
Wash your hair no more than four times a week, but aim for three if possible. Over washing hair strips it of necessary nutrient-rich oils. Contrary to what you might think or feel directly after shampooing, washing too often can actually make your hair oily faster as your scalp overcompensates for the lost moisture. When choosing a shampoo, don't select just any commercial brand off the shelf of your local pharmacy or grocery store because it smells nice. Look for a sulfate-free shampoo that doesn't strip your hair of oils as easily. As part of our clinical hair therapy line, Capillus offers a shampoo that exfoliates the scalp and removes sebum and pollutants without the harsh side effects.
If you've tried to combing curly hair without using conditioner, you know how painful the process can be and how necessary it is to minimizing tangling. Conditioning locks the moisture back into your strands after you shampoo, essentially acting as a barrier until your scalp produces natural oils to re-hydrate the strands. Capillus offers a botanically-infused conditioner that creates extra shine and softens dry or damaged strands. Because our formula is sulfate-free, you don't have to worry about harsh residues. The Capillus conditioner contains natural elements including argon oil, plant extracts and nutrients for a lightweight and manageable feel.
Capillus Keratin Hair Fibers are temporary treatments to conceal thinning hair. Each dose contains thousands of miniature keratin fiber particles that cling to strands, creating the appearance of a full and healthy head of hair. We offer nine different shade options to ensure the fibers naturally match to your current color. For more products for thinning hair or to purchase from the Clinical Hair Therapy line of products, check out our full product page.