Why Is My Hair So Dry? Understanding the Causes & Treatments
If your hair looks frizzy or lacks its usual shine, you may be wondering, why is my hair so dry? Your locks can lose moisture for a variety of reasons. Understanding the possible causes will help you to uncover the best treatments for your needs. Soon, your hair will be re-hydrated, smooth, and shiny.
Common Causes of Dry Hair
While your health can lead to dry hair, your environment may also play a role. It is also possible to develop dry locks due to your lifestyle choices or your use of hair care products. While there are other reasons for having dry hair, some of the most common causes in adults include:
Washing Too Often: When you wash your hair too much, you strip it of its natural oils. This dehydrates the hair, making it look both frizzy and dull. It can even affect the texture of your hair or make your scalp feel itchy and dry.
Using the Wrong Products: Some shampoos and conditioners are too harsh for certain hair types. Styling products can even strip moisture from your hair or cause split ends. These include gels, mousses, waxes, and dry shampoos.
Styling with Hot Tools: If you regularly blow-dry your hair, it can contribute to split ends and breakage. It can even make your hair look more frizzy. Other hot tools to avoid include straighteners, hot curlers, and electric curling irons.
Getting Too Much Sun: Sun damage is not only bad for your skin; a sunburned scalp can also affect your hair. When you live in a hot climate or spend too much time in the sun, your hair loses the protective oils that prevent damage to its structural cells. This not only causes your hair to feel dry but can make your hair more brittle and contribute to split ends.
Having a Health Condition: Dry hair can be a side effect of having a chronic health condition. This is because some medical issues impact hair moisture. They include anorexia nervosa, hypoparathyroidism, and hypothyroidism.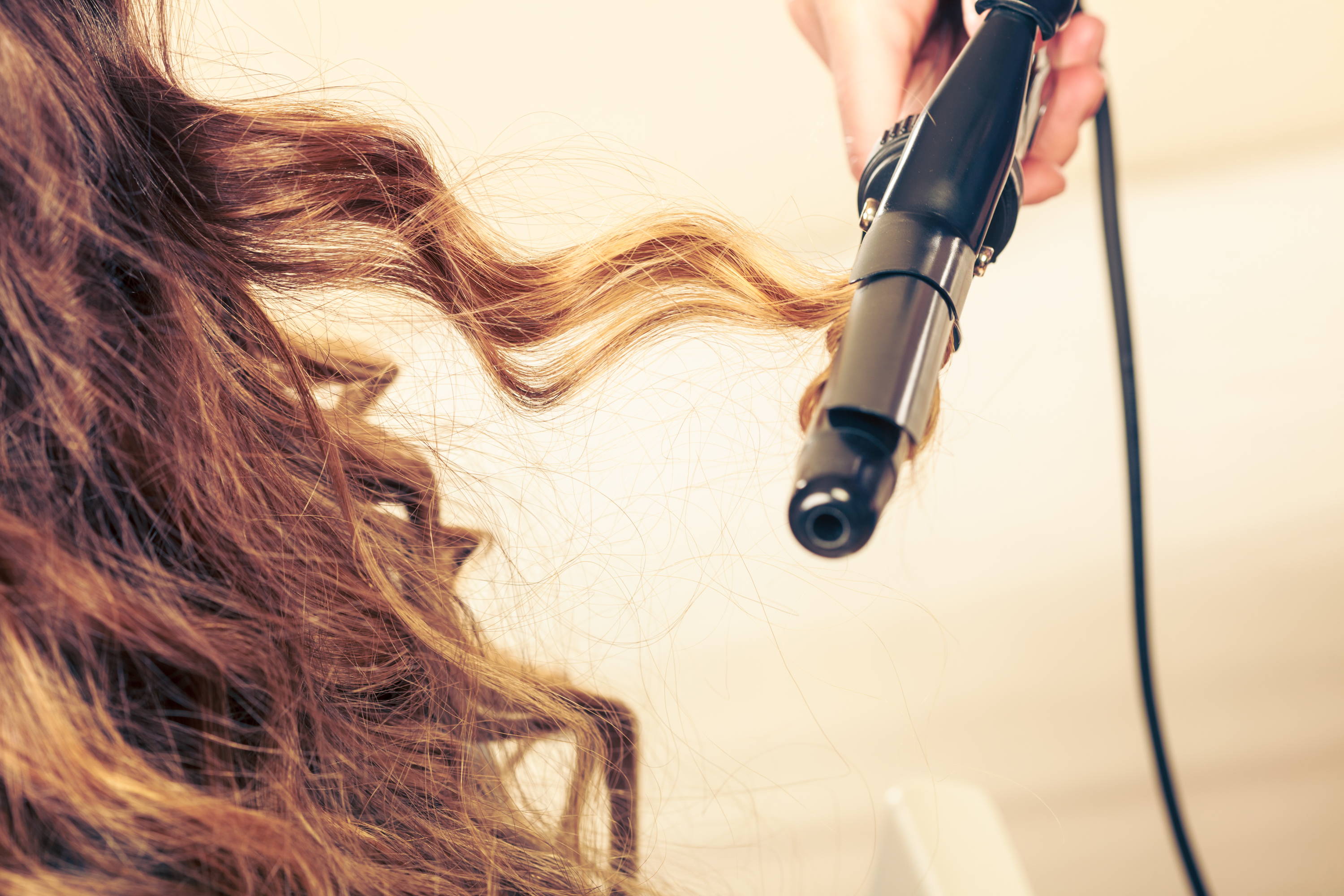 Most people with dry hair can create a plan to reverse it.
Change Your Hair Care Routine: If you suspect you are washing your hair too often, skip a day or two during the week. This may relieve your symptoms. When your hair feels dry, use mousses and gels sparingly. You should also take a day off from using dry shampoos or waxes. To avoid damage and dryness, air dry your hair as much as possible. When you must use a blow dryer, protect your scalp with a heat protectant spray.
Use Moisturizing Hair Products: You can also try adding moisturizing hair products to your routine. Look for solutions that are designed to nourish the hair and scalp. Our Capillus® CAP+ Clinical Hair Therapy Bundle includes a shampoo, moisturizer, revitalizer, and activator. These products use the best ingredients to cleanse and moisturize strands. They also work to exfoliate the scalp for thicker, more hydrated hair.
Be "Sun Smart": When you spend time outdoors, make sure it is in a shaded area. It is also a good idea to protect your hair and scalp with a hat. Avoid direct sunlight during the afternoon hours when the sun is at its hottest and brightest.
Talk to Your Doctor: If you have a chronic health condition or are taking any medications, have a conversation with your doctor. Tell them about your dry hair as well as any other symptoms you are having. They will help you come up with a safe treatment plan that does not impact your current prescriptions or therapy regimens.
Enhancing Your Hair Health
Take the steps above to care for your dry hair. There is also, even more, you can do to enhance your hair health and grow thicker, more attractive hair. Our Capillus® laser hair growth caps are an FDA-cleared treatment and are clinically proven to regrow thinning hair and prevent further progression of hair loss due to androgenetic alopecia, or pattern balding. They can also help you to keep the healthy hair that you desire.
For only six minutes of use per day, Capillus® laser therapy caps utilize safe, low-level lasers to stimulate, renew, and energize cells within the hair follicle. Use your device in combination with our Capillus® CAP+ Clinical Hair Therapy bundle to create your optimum hair health regimen.