Capillus Physician Spotlight: Dr. Sean Behnam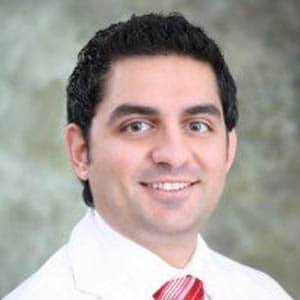 Dr. Sean Behnam is a board certified hair transplant surgeon located in Santa Monica, California. Having performed over 1,000 transplant procedures, Dr. Behnam understands the need for an artistic touch when conducting surgical restoration procedures. As an artist, Dr. Behnam carefully designs and reconstructs a natural look for both male and female patients who suffer with thinning, excessive shedding, or balding. One thing that makes Dr. Benham unique: Only 1 surgery is scheduled each day at his practice to ensure patients and staff are never rushed. This philosophy has a twofold benefit, giving patients a high level of personal attention while also creating a relaxed environment for Dr. Behnam to perform exceptional work. Dr. Behnam offers various hair restoration procedures, including traditional strip donor transplants, follicular unit extraction (FUE) transplants, eyebrow transplants, and even scar revision for patients who may have received an unsightly scar from a previous procedure with another surgeon. Dr. Behnam takes care to evaluate each patient individually with the latest technologies and techniques, after which a personalized treatment plan is recommended based on individual needs.
Behnam also offers nonsurgical hair restoration and alternative therapies for men and women. Low level laser therapy is one of the leading alternatives to hair transplant surgery, offering men and women a safe and effective option that prevents hair loss while encouraging new, natural growth. In addition to in-office LLLT therapies, Dr. Behnam offers the Capillus272® Pro laser therapy cap for patients who want to enjoy treatment in the privacy and comfort of their own homes.
Dermatology and Hair Restoration Specialists http://www.thehairtransplantlosangeles.com/ Schedule a consultation: 310-829-4291.